Breaking down barriers through the power of the bike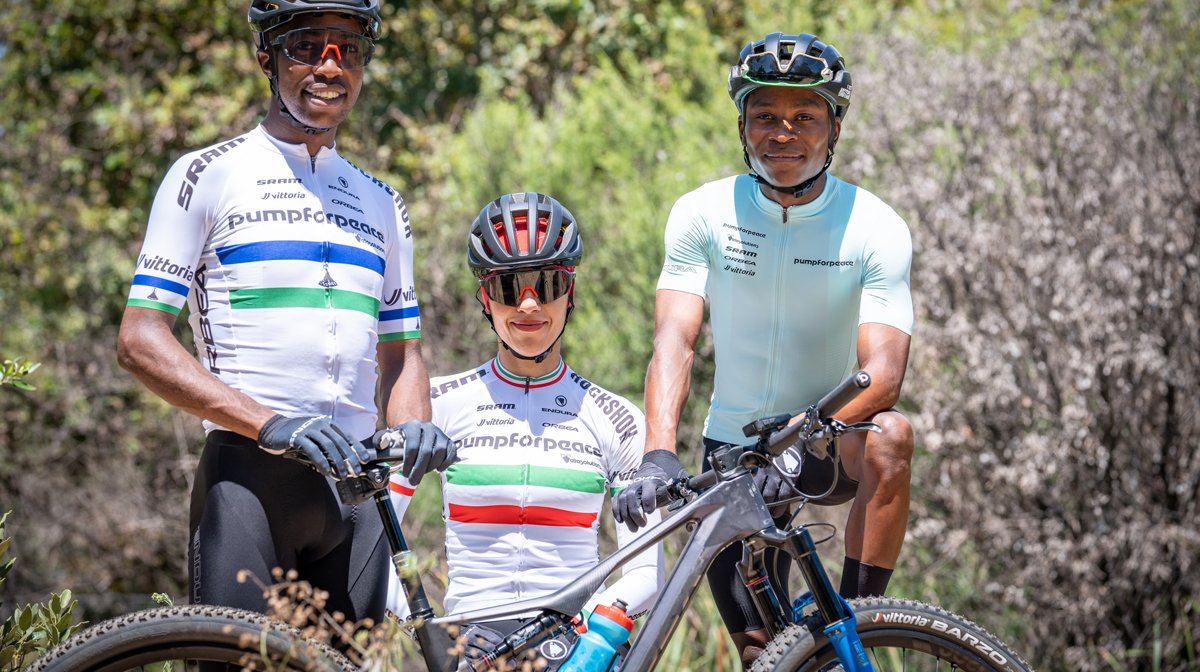 Endura are excited to announce a new partnership with the Pump for Peace Racing Team, a professional mountain bike team that draws its riders from marginalised countries and communities with the aim of forging pathways to high-performance cycling on the global st age.
The goal is to help the team's riders become leaders and through them inspire their communities to dream big while embracing the healthy lifestyle cycling promotes. The team will focus on the UCI XCO World Cup Series races, Continental Championships and select stage races, including the 2023 Cape Epic.
The team was founded in 2022 by former professional marathon specialist and multiple Cape Epic winner Ariane Lüthi and former downhill pro and founder of Velosolutions and its social project Pump for Peace Claudio Caluori. The team is managed by Ariane and Andrea Raemy, who worked for Pump for Peace in its early stages, while Claudio assists the team with his network and by managing sponsorship relations. The team has already been hard at work breaking down barriers for future generations of mountain bikers from challenging circumstances, something that Endura passionately believes in.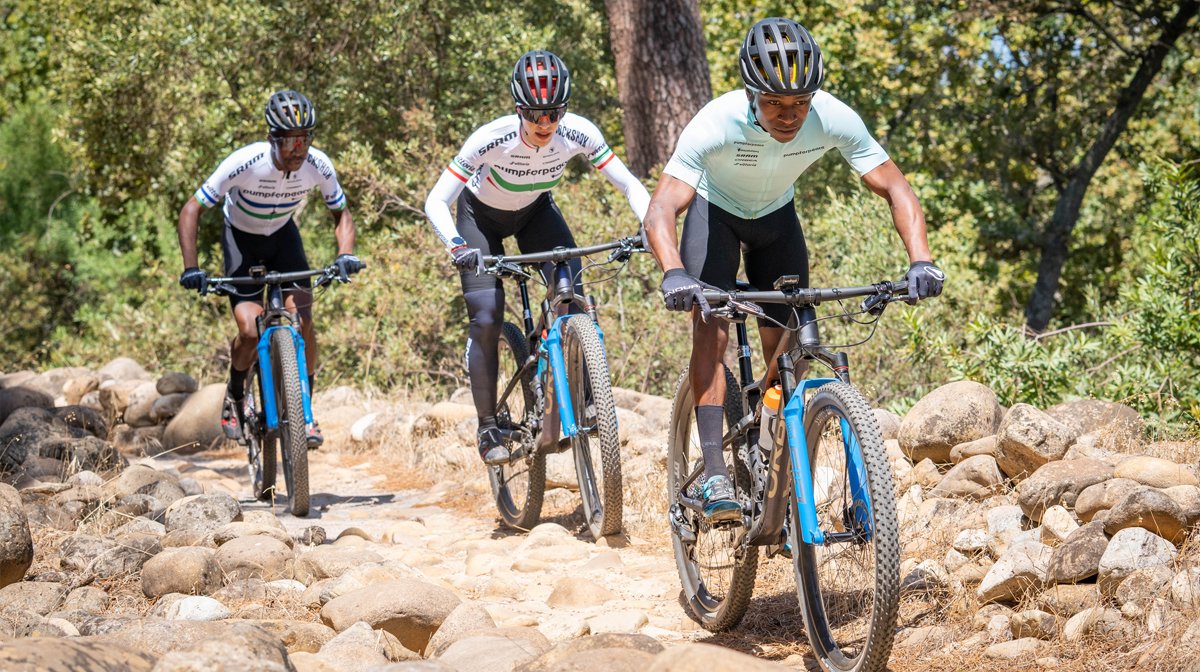 Faranak Partoazar – Faranak's first challenge in mountain biking wasn't a sprint for the finish line. It was simply to ride her bike freely as a woman in Iran. While her battle continues daily her pioneering spirit has won her thousands of fans from across the globe and, crucially, helped change the negative attitude toward her home country.
Meanwhile, Faranak's persistence has taken her to the very highest level of the sport. Since starting her professional career in 2014 Faranak Partoazar has won every Iranian Championship title as well as many international races, including Iran's first-ever medal at the Asian Championships
Tumelo Makae – Tumelo has raced his bike around the world and emerged as an icon for cycling in Lesotho, the land-locked kingdom in Southern Africa that's known for its spectacular mountain.
His racing exploits inspire a bike-mad community at home and, despite his young age, Tumelo is already giving back to the next generation as a cycling coach and a father of 1-year-old daughter Rorisang. Tumelo is six-time Lesotho Champion, and African Championship silver medalist and a category winner at the Swiss Epic stage race in Switzerland.
Unathi Nxumalo – the 20-year-old grew up in Hammarsdale township, a rural village outside Durban, KwaZulu-Natal. has numerous top-10 South African Elite XCO finishes. He is a versatile cyclist who excels in mountain biking, road and gravel.
Unathi has overcome some very traumatic experiences, losing both his father and his brother to gang violence but through his incredible work ethic is determined to chase his dreams.