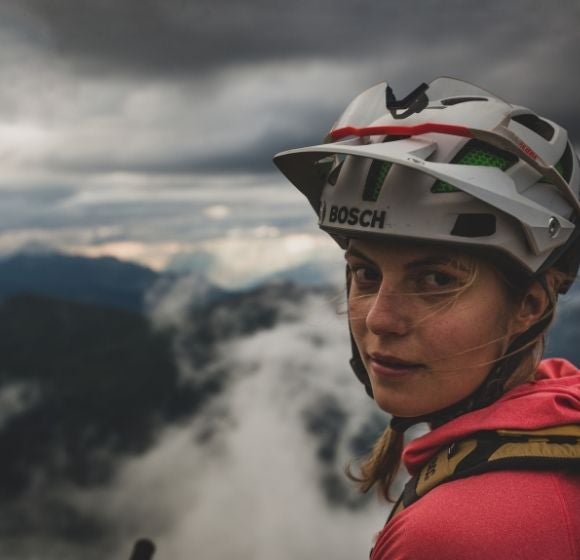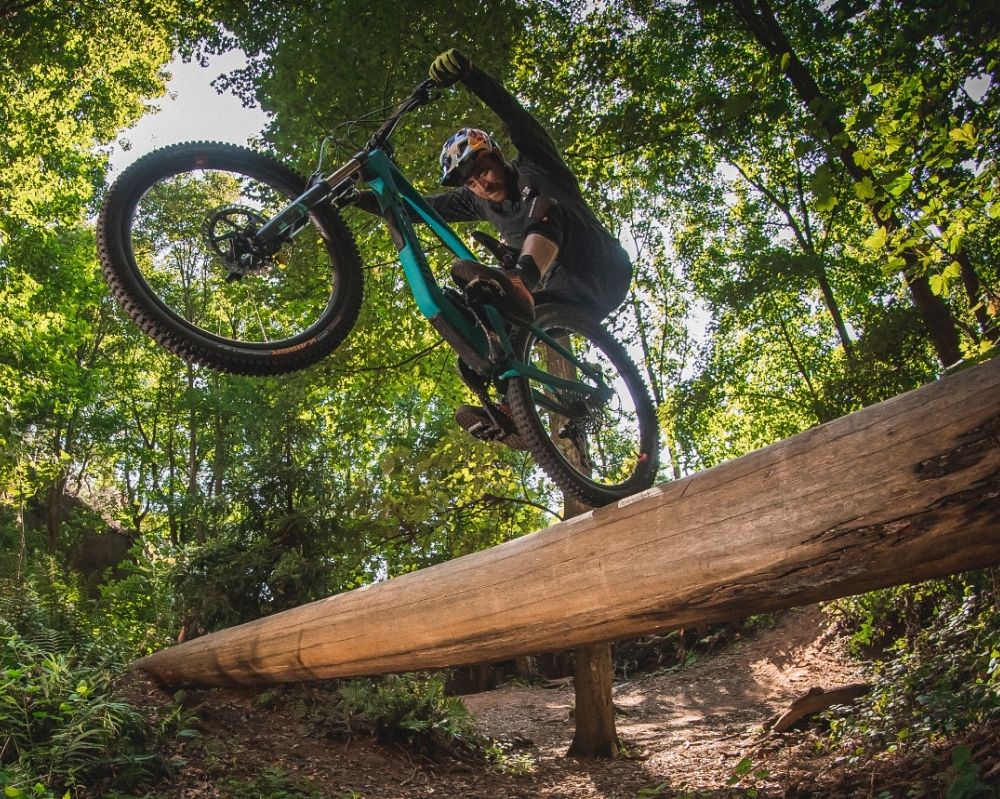 DANNY MACASKILL
MOUNTAIN & TRIALS
Danny MacAskill's films may have been watched online by tens of millions of people, but he is the very last person to behave like a superstar. Instead, Danny will rock up unannounced at our headquarters with nothing on his agenda more pressing than a brew and a chinwag.
Endura and the street trials star share a proud Scottish heritage and strong mountain biking roots. It is a powerful, self-confident partnership but also great for Scotland and reinforces this wee country's position as a hub of biking excellence.
We're stoked to protect Danny with our range of MTB protectors and helmets when he's riding at the bleeding edge of possibility.
DANNY'S STORY
DENISE SCHINDLER
PARA-CYCLING
Denise Schindler embodies the spirit of triumph over adversity. Despite losing her right leg below the knee in a childhood accident with a tram, she has won para-cycling world titles and Paralympic medals on road and track and has her sights set on further success at Tokyo 2020.
To clothe so inspirational an athlete is a privilege. Denise wears our flagship Pro SL collection for training, and when racing wears #EnduraCustom Pro SL outfits and Drag2Zero SST Encapsulator suits.
DENISE'S STORY
GRAEME OBREE
ROAD AND TRACK
Ambassador for Disruptive Thinking / Disruptive Ambassador. Twice a World Champion, twice an hour world record holder and a constant innovator in pursuit of speed, Graeme Obree is no ordinary brand ambassador. Obree acts as our innovative catalyst, challenging our Product Development team with leftfield ideas and pushing us to re-think rather than just think.
Routinely dismissed as a maverick during his racing career, with the benefit of hindsight, it turns out that on many levels Obree was ahead of his time. Obree was a lone voice refusing to dope at a time when it was systematic in the peloton. He was one of the first to publicly break the taboo around male mental health. He rejected material status trappings long ago in favour of simple living with a minimal environmental footprint.
GRAEME'S STORY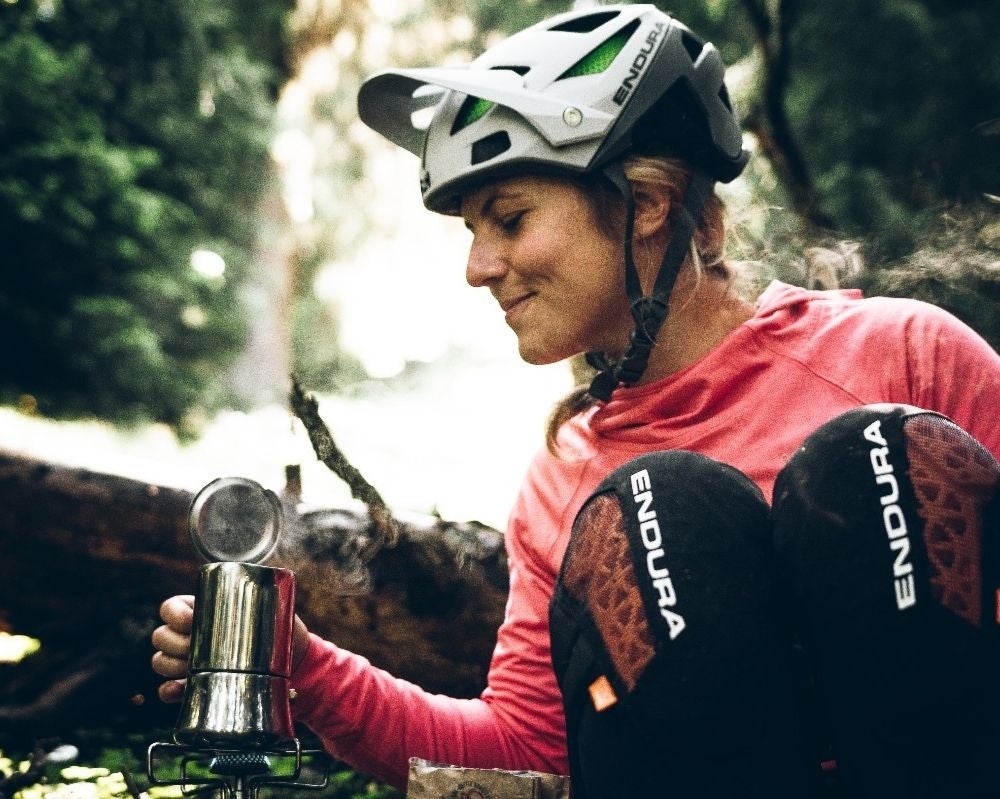 GRETA WEITHALER
eMOUNTAIN
Former World Cup XC racer turned emountain bike guide. The Tyrolean spent her formative years on the XCO circuit, but hung up her racing wheels and now works as a guide in her beloved mountains.

GRETA'S STORY
HARALD PHILIPP
MOUNTAIN
Harald Philipp is an Alpinist and mountain biker who has embraced the philosophy of 'flow' for his astonishing riding exploits. The soaring peaks that surround Innsbruck are his home trails, and he is at home riding on exposed ledges, several thousand feet above sea level.
Author, adventurer and public speaker, Philipp is an intelligent, creative rider who relies on Endura's MT500 Helmet with Koroyd core to reduce the risks of riding in such precipitous terrain.
HARALD'S STORY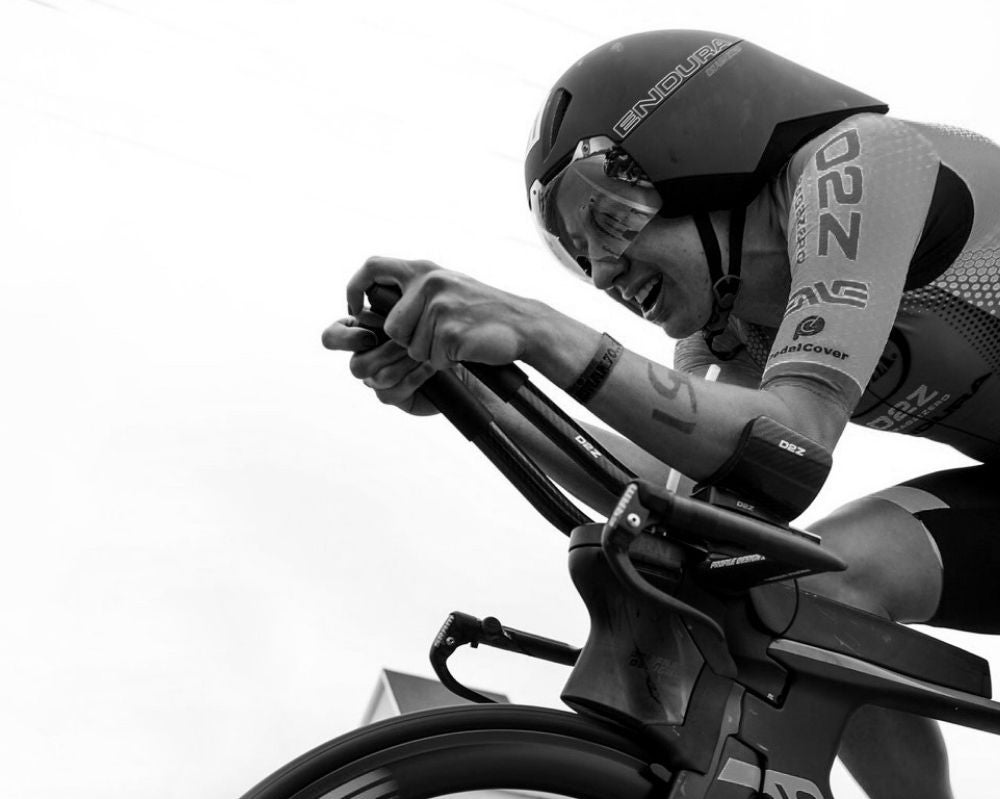 KIM MORRISON
TRIATHLON
An emerging talent in long distance triathlon, Morrison turned to multi-sports in 2013 after a successful hockey career. Gaining experience in the Olympic discipline initially, she claimed her first Ironman 70.3 title in Argentina in 2016 and has enjoyed considerable success at that distance over the past two seasons. A phenomenal talent on the bike, Morrison regularly competes in time trials for Drag2Zero.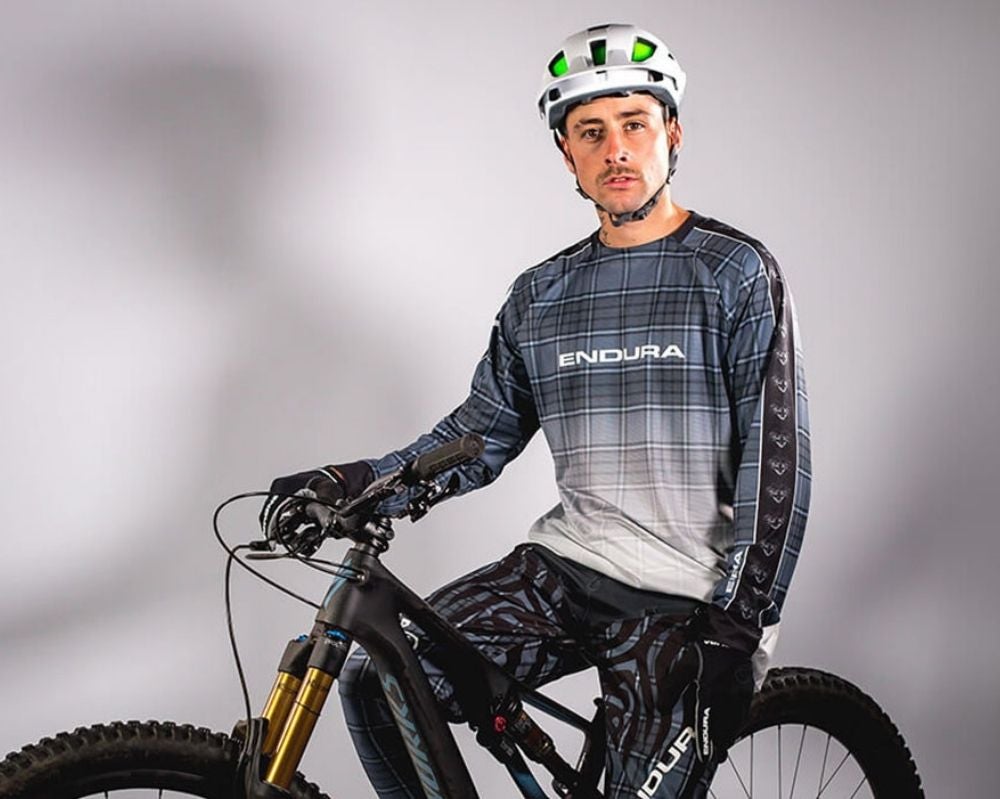 KRISS KYLE
MOUNTAIN & BMX
Kriss Kyle is one of the most exciting bike riders on the planet, melding BMX and MTB to create a dazzling hybrid of styles that is both jaw droppingly technical and super-burly.
Another Scot at the cutting edge of riding, Kriss wears Endura apparel and protection, including his own signature model helmet.
KRISS' STORY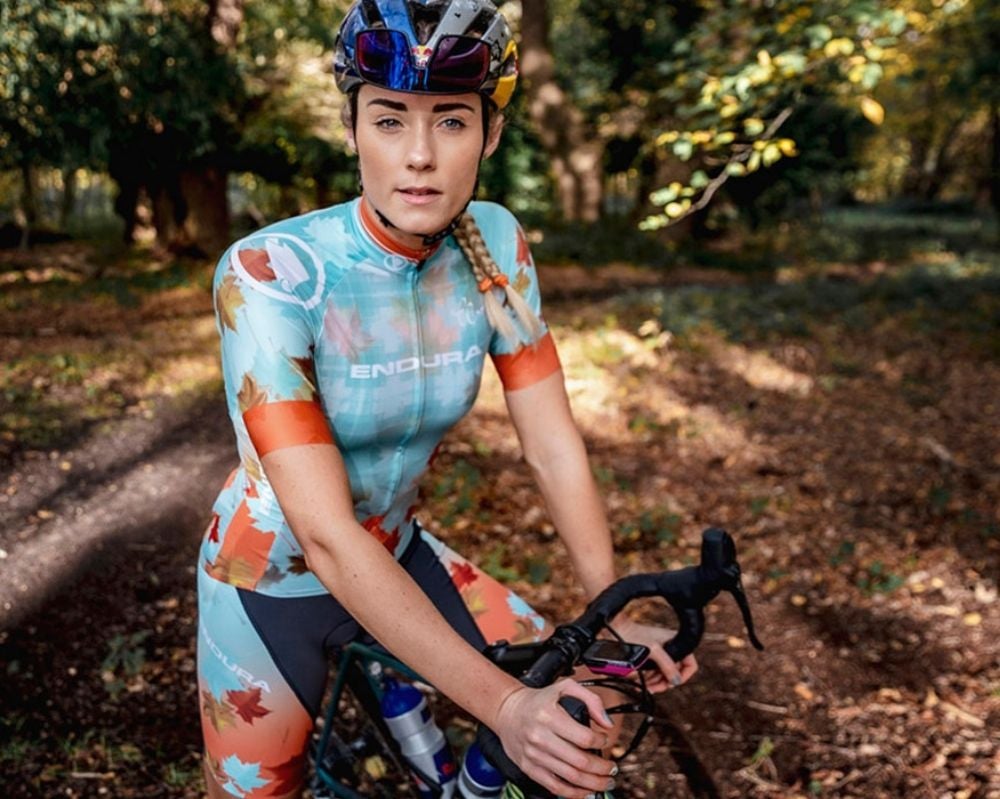 LUCY CHARLES-BARCLAY
TRIATHLON
Lucy Charles-Barclay is one of the biggest names in Iron-distance triathlon, with multiple wins in Ironman and Challenge Family events and a hat-trick of silver medals in the Ironman World Championships on Kona.
A scorchingly fast swimmer, Lucy has already qualified for a return to the Big Island in 2021 and a global title looks like it has her name on it. Lucy races in an #EnduraCustom QDC D2Z SST Tri Suit and was our launch partner for our exciting Prints for Good project too.
LUCY'S STORY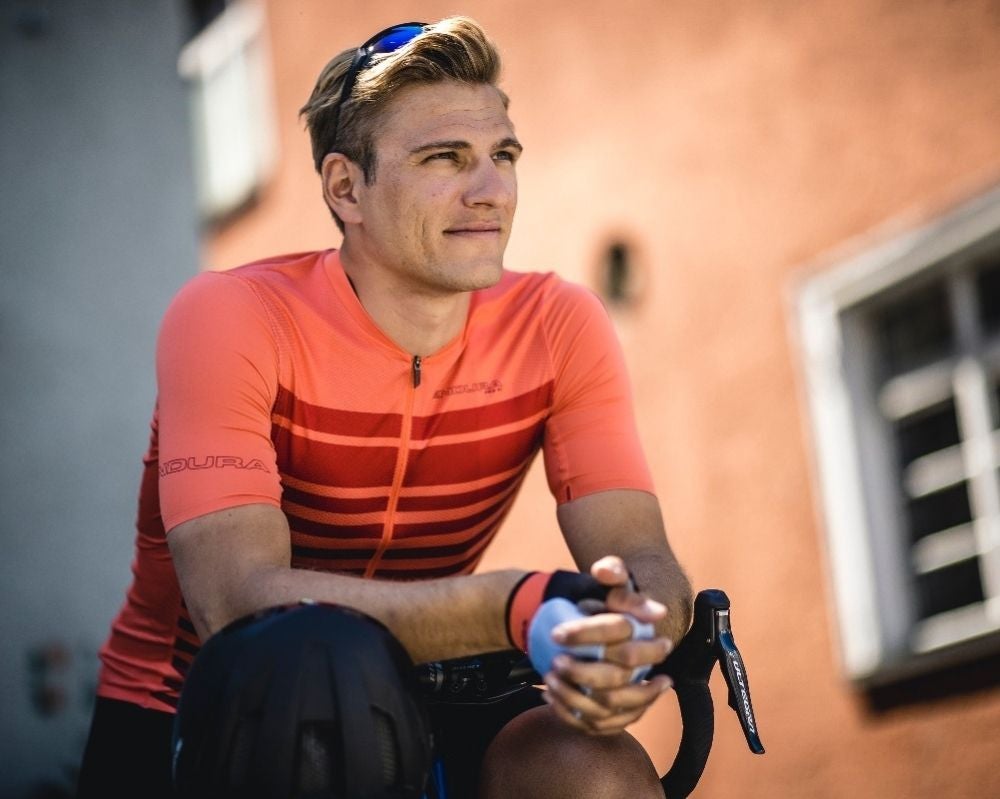 MARCEL KITTEL
ROAD
Marcel Kittel, the leading sprinter of his generation and multiple Grand Tour stage winner, is part of the Endura family. He not only enjoys aiding new and existing product development, but supporting growth within cycling beyond racing, too, as he can now pick any discipline he fancies, a fact clearly echoed by his diverse bike collection of road, gravel and mountain bikes.
"Everyone has their own reason to ride and in the end, it should maybe challenge you – but for sure also make you happy," says the ex-professional cyclist. With a palmarès like Kittel's, it goes without saying that his experience is highly valued in the continued improvement of Endura's professional cycling lines like the Pro SL. But he's also keen to broadening his interests across the range to fit his new, more 'everyday' lifestyle – from commutes to café rides. "There's a lot going on in the sport right now," Kittel says. "Indoor trainers and gravel are getting really big, there are the developments in e-cycling, and we are seeing women get more of the attention they deserve; I would be very happy if we see more change in that direction."
MARCEL'S STORY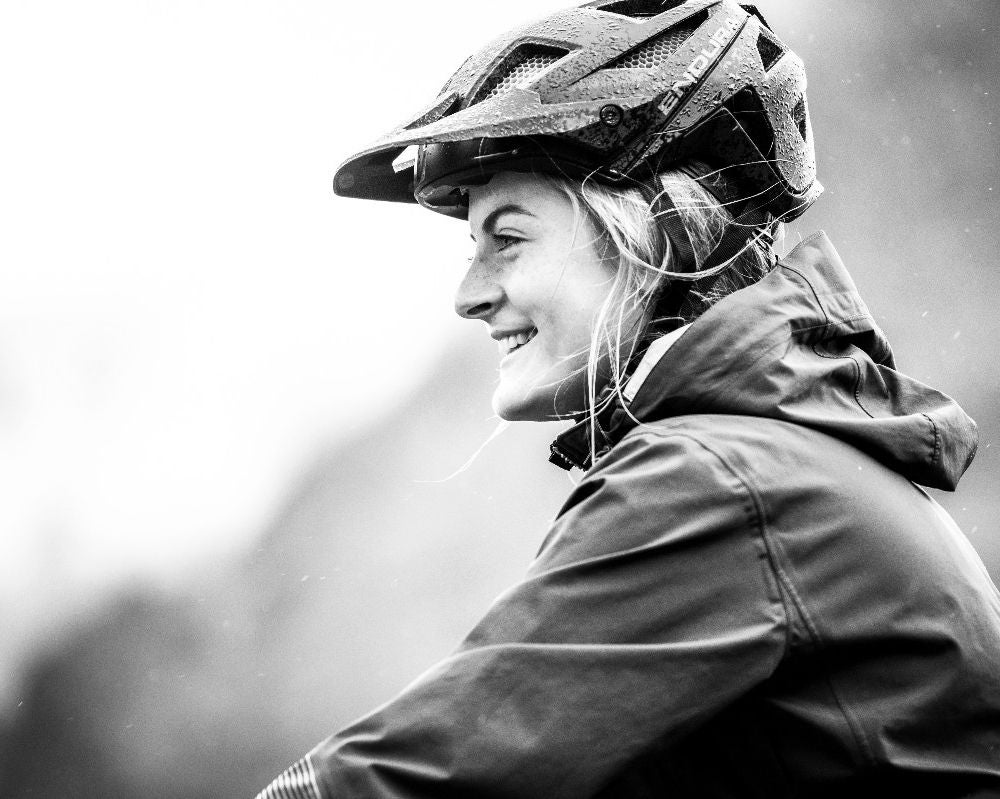 MIKAYLA PARTON
MOUNTAIN
Mikayla Parton scored a standout result in 2020, with a brilliant fifth place finish at the UCI DH World Championships in Leogang. An astronishing feat at the Scottish privateer was only in her second season of World Cup level racing, just a few years after taking up downhilling in 2015.
Mikayla will be a huge home fan favourite when the Fort William World Cup finally returns to Nevis Range in 2022.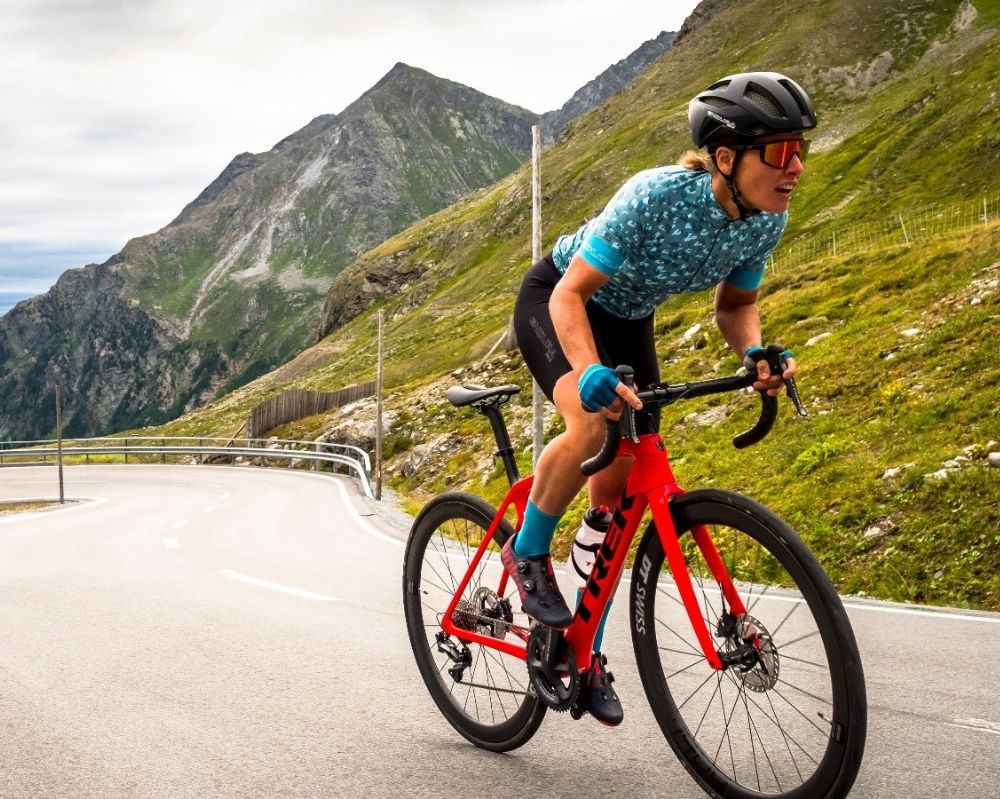 NATHALIE SCHNEITTER
eMOUNTAIN
Swiss MTB racer Nathalie Schnieter holds two unique titles - as the first rider to pull on the UCI eMTB World Champion's rainbow jersey in 2019 and the first ever winner of a UCI eMTB World Cup in 2020.
An Olympian and World Cup winner and Swiss Champion in XCO, Nathalie has now turned her attention to eMTB racing and will be tackling selected events in 2021.
NILS FROMMHOLD
TRIATHLON
Nils Frommhold is determined to solve "the Kona puzzle". By racing in Endura's QDC clothing, Frommhold has taken a significant step towards his goal. His winning time at the 2015 Challenge Roth makes him one of a select band of triathletes to break the eight hour barrier for an iron-distance event.
Returning against medical advice from a career-threatening injury, Frommhold won the 2012 Ironman Arizona in his first attempt at the full distance. Modest and likeable, Frommhold embodies Endura's commitment to success with integrity.
NIL'S STORY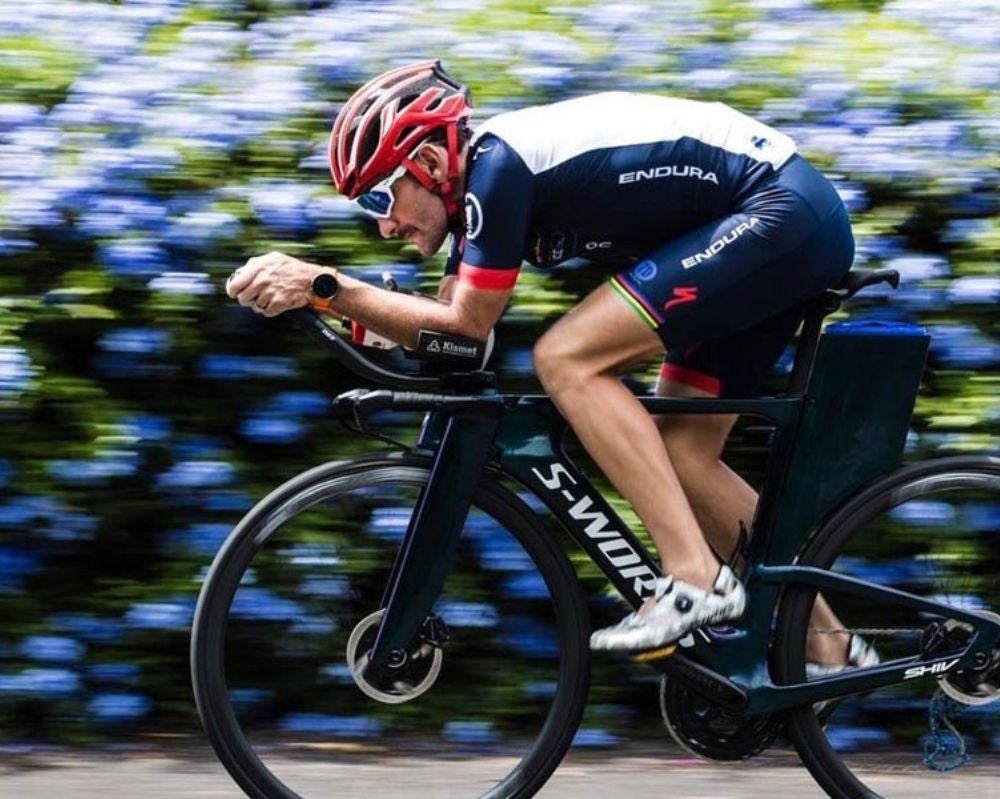 TIM DON
TRIATHLON
Tim Don's record-breaking achievement in recording the fastest time ever in an Ironman branded long distance event proves unequivocally that Endura's D2Z QDC clothing is the fastest available to triathletes. His winning time of 7:40:23 at Ironman South America may have been blisteringly fast, but it's worth remembering also that Tim is one of three Endura triathletes to have broken the mythical eight-hour barrier for an ultra-distance event, and that none had done so in clothing from another brand.
Tim suffered a horror injury at the 2017 Ironman World Championships in 2017 and his comeback to the top-level of his sport has been nothing short of miraculous. Endura were proud to support his gruelling rehabilitation that saw him return to Iron-distance event, just nine months after breaking his neck.
TIM'S STORY