Choose Life Choose Bike, transcript available
Choose Life Choose Bike
The benefits of cycling to work are more obvious now than perhaps ever before. With capacity of public transport being reduced by the need for social distancing you can choose a healthier, more environmentally friendly and just plain better way of getting to work. There are some great initiatives from local authorities all over the world too, pro-actively making room for cycling as a solution to transit in a post-peak COVID world. Millions of people will be returning to work places across the world over coming weeks and months and the bicycle is the right tool at the right time to help to prevent streets grinding to a halt. Our re-launched Choose Life Choose Bike campaign aims to encourage people to make that switch, to help them with some tips from our own crew of commuters and give new riders some guidance on the kit that we make that will make their new mode of transport safer and more comfortable.
Luminite Street Lighting, transcript available
LUMINITE STREET LIGHTING
Embrace the new normal with novel and contemporary high-viz jackets and helmets featuring integrated reflective and lights. Navigate the concrete jungle with confidence.
SHOP NOW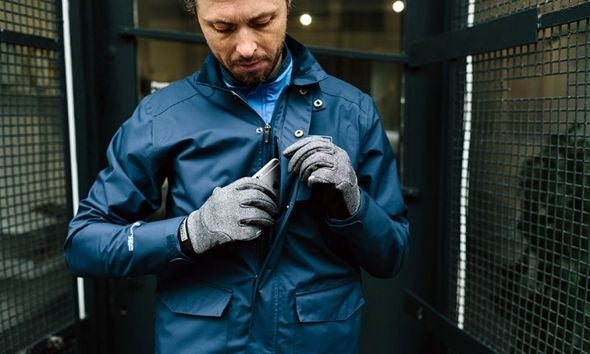 TWO BRITISH ICONS
A collaboration between two iconic British brands, the "Brompton powered by Endura". Both brands are British institutions, born and bred, but they also both boast rich engineering tradition, continuing to manufacture in the UK to this day albeit at either end of the country. Endura and Brompton share a vision that chimes with current zeitgeist of getting more folk to ditch the car and get on bikes.
BROMPTON SHOP