SUSTAINABILITY
Our Commitment
Million Trees Towards CO₂ Negative, transcript available
TWO MILLION TREES TOWARDS BECOMING CO₂ NEGATIVE
Endura has planted more than two million trees over the past two years ago as part of our efforts to become net CO₂ negative by 2024. When we launched our One Million Trees initiative at the start of 2020, we committed to planting one million trees annually for the next ten years. With the help of our reforestation partners in Mozambique, the first year's target was exceeded by 30% and by October 2021 we'd planted more than two million trees in a mangrove restoration project. Combined with our tree planting in Scotland, we're on track to meet our target - to become net CO₂ negative by 2024.
READ STORY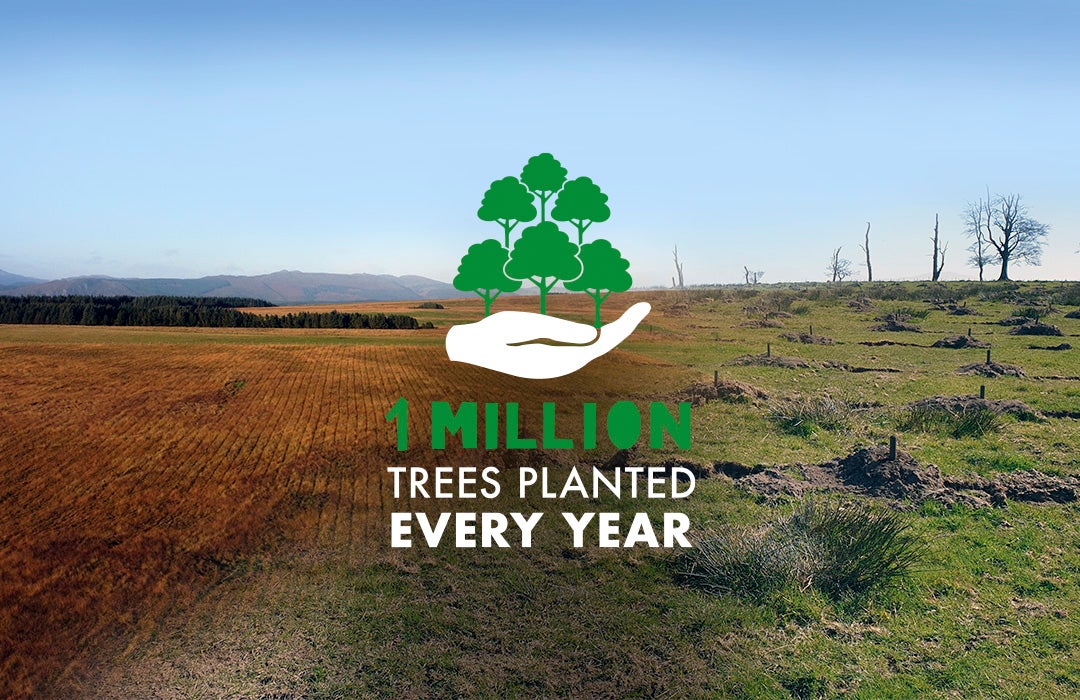 ENDURA HAS PLANTED 85,000 AT HOME IN SCOTLAND
We have now planted 85,000 trees here in Scotland, creating new woodland near to Drymen in Stirlingshire on poor quality pastureland with minimal agricultural value. With the help of sustainable forestry experts, we selected a mix of native species, such as birch, that are suited to the ground condition and climate of the site. The new woodland will be carefully managed to boost biodiversity and is protected against commercial forestry.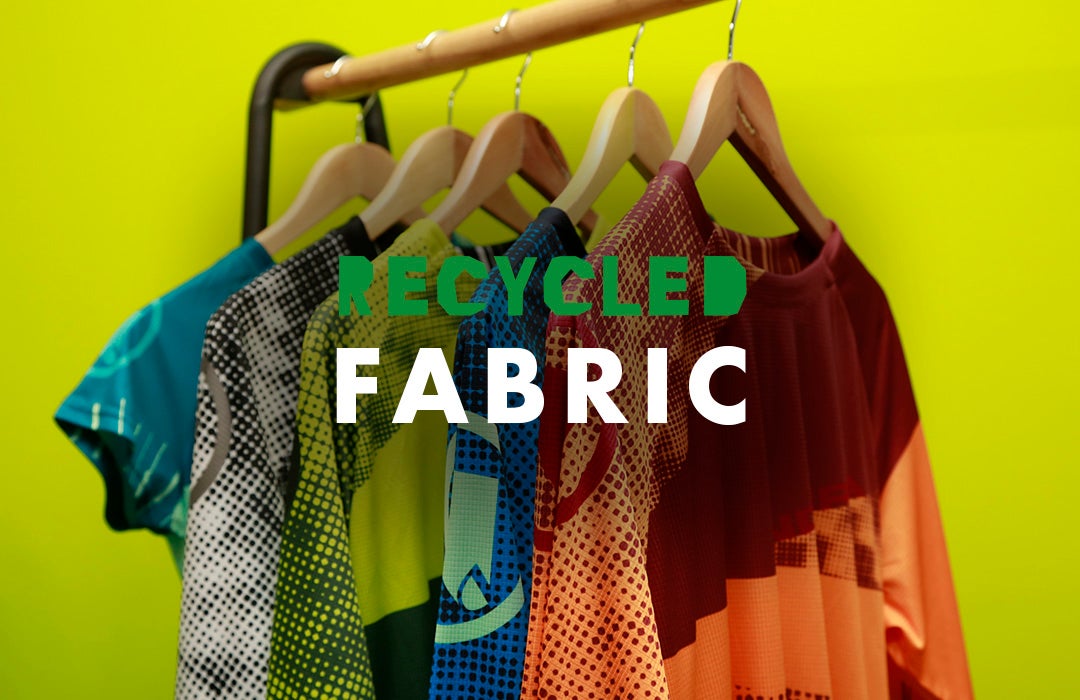 RECYCLED FABRICS
Many of the fabrics we use are made of synthetic fibers – polyester and nylon – that are derived from non-renewable fossil fuels. By increasing the use of recycled polyester and nylon, we can help to reduce the amounts of these materials that are sent to landfill or otherwise dumped into the natural environment. The recycling process also uses fewer resources that it takes to produce virgin fibers and so there is also a reduction in CO2 emissions.
The latest collection of MTB jerseys has been developed to incorporate recycled yarns and more than 1/3rd of our road jerseys already make use of them. You can find out which products contain recycled materials here

Shop Now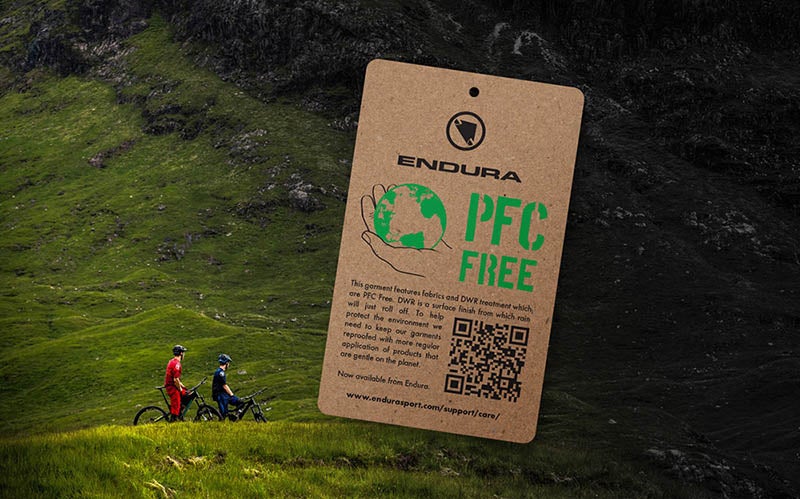 PFC FREE SINCE 2018
As early movers in this area, all Endura products have been PFC Free since autumn 2018. This means that where we offer a durable water repellent treatment on the outer of garments, it is not damaging to the environment. This goes above and beyond the legal environmental requirement in most territories and illustrates our commitment to kit that is gentle on the planet.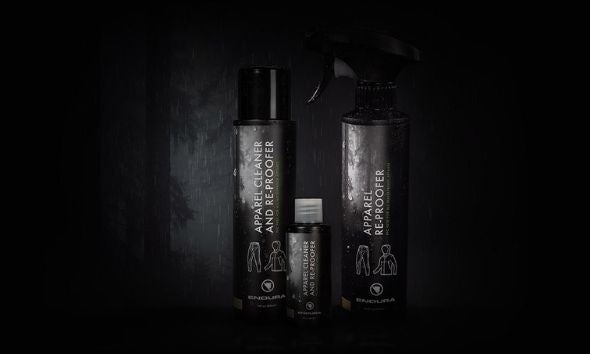 BIO-DEGRADABLE PROOFERS
In part due to the switch to PFC-Free "Durable Water Repellency" in our range, it is required to re-proof our products more regularly. In 2018 we launched our biodegradable and PFC-free proofer and cleaning agents to the market so that we can maintain the performance of our clothing and at the same time protect the planet.
APPAREL CLEANER & REPROOFER
APPAREL REPROOFER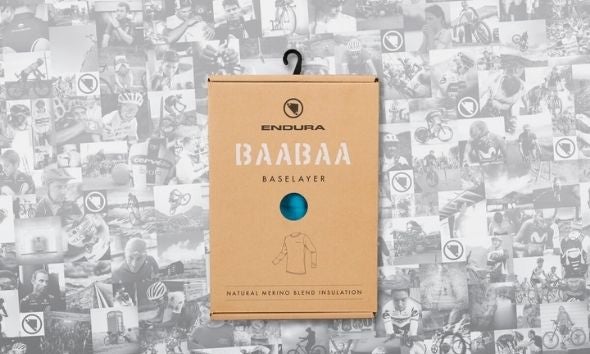 PACKAGING
98% of point of sale packaging can be recycled.
Endura now offers to chemically recycle all of our LDPE bags that are used by its retailers and has investigated and confirmed that the CO2 emissions in returning the bags to Endura's distribution centres in the UK and Europe and then reprocessing them to form new LDPE bags are dramatically less than creating new bags from raw petrochemicals.
We have removed all laminate and gloss finishes from our packaging and tags to ensure that they are easily recyclable since 2015. We will not stop there though, and are now actively developing alternative solutions to the poly bag and display in store.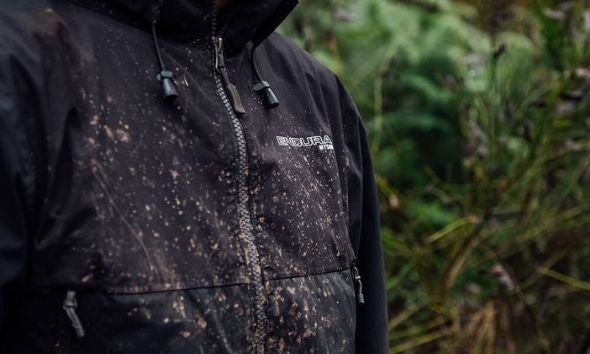 BUILT TO LAST
Endura kit stands the test of time.
Endura has a reputation for enduring and durable kit that relishes the stresses that biking subjects it to. Our kit stands the test of time and this keeps it in circulation for a very long time. It is widely acknowledged that using a product for a long time considerably reduces its environmental impact.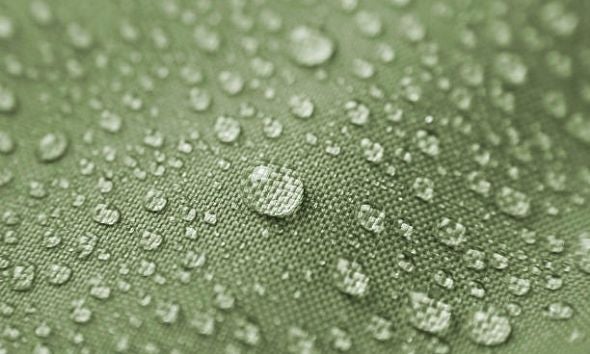 WE DON'T USE PTFE
PTFE is a a particularly persistent compound often found in the waterproof membranes of some premium brands. It takes an exceptionally long time to break down in the natural environment. Endura has moved away from using it since 2014.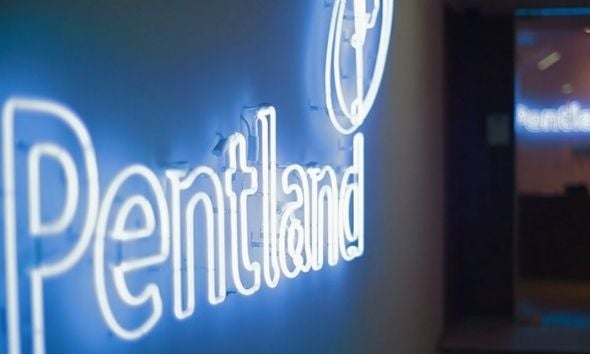 WORLD-CLASS ETHICAL SOURCING
Endura is a member of the Pentland family of brands. Pentland Brands has an enviable reputation for corporate responsibility and ethical trading as well as being great place to work. You can read more about Pentland Brands' ethical stance, credentials and values here.
PENTLAND'S "OUR RESPONSIBILITY"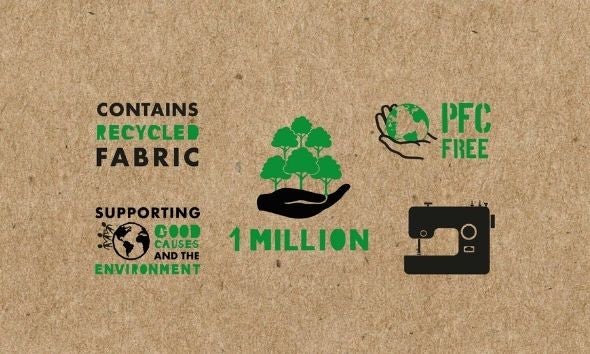 WHAT'S NEXT?
We recognise that we have a long way to go before we will be satisfied that we have done all we can to eliminate our environmental impact as a brand and fully lived up to our values in terms of sustainability. We are involved in many projects around end-of-life, plastic reduction and recycling to name just a few. We are committed to facing up to this challenge head on and not simply tinkering around the edges. Sustainability is a value that is espoused all the way from the top of Endura and it now shapes the way we design our product and how we operate our business. We are aiming to be carbon neutral very soon.