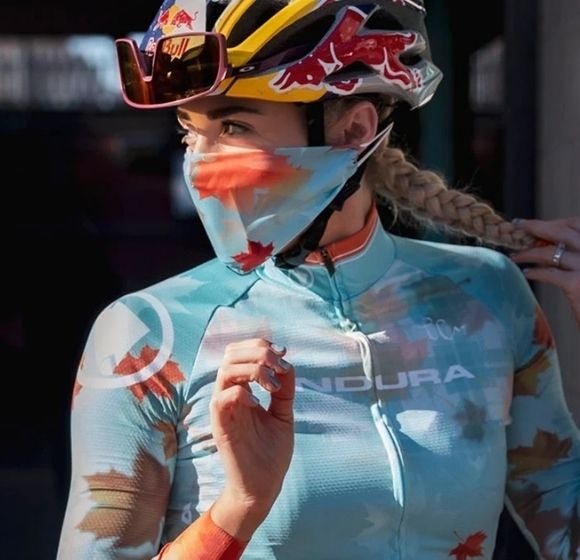 ENDURA MASK
Note: the pre-order deadline has passed. Of course she has to co-ordinate. Complete that look with a matching mask including certified filter... stay safe while looking incredible. Handmade in Scotland. Handmade in Scotland. Limited Edition exclusive Lucy Charles-Barclay Endura Collab. For every garment Endura will plant 10 trees. #prints for good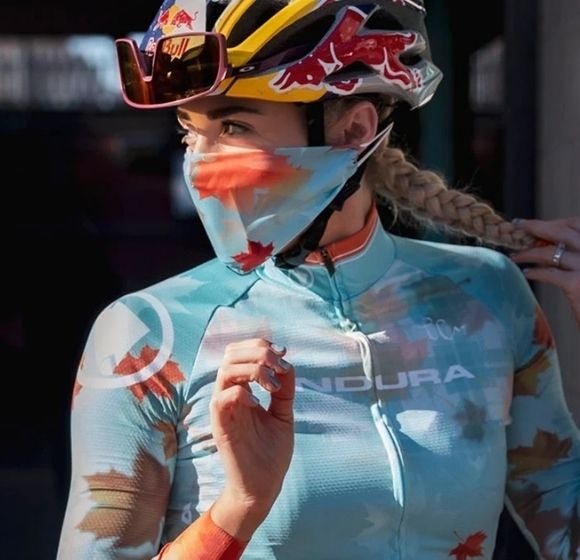 ENDURA MASK
Note: the pre-order deadline has passed. Of course she has to co-ordinate. Complete that look with a matching mask including certified filter... stay safe while looking incredible. Handmade in Scotland. Handmade in Scotland. Limited Edition exclusive Lucy Charles-Barclay Endura Collab. For every garment Endura will plant 10 trees. #prints for good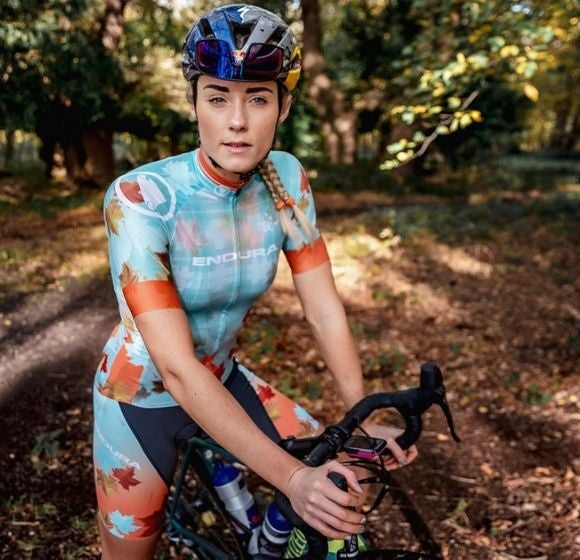 WOMEN'S SHORTSLEEVE JERSEY
Note: the pre-order deadline has passed. It may be approaching winter but this short sleeved jersey with Lucy's Autumn print is simply 'must-have'. Crafted in Endura's premium fabric collection, you can co-ordinate with the matching bibshort for immaculate outfitting on your favourite ride. Handmade in Scotland. Handmade in Scotland. Limited Edition exclusive Lucy Charles-Barclay Endura Collab. For every garment Endura will plant 10 trees. #printforgood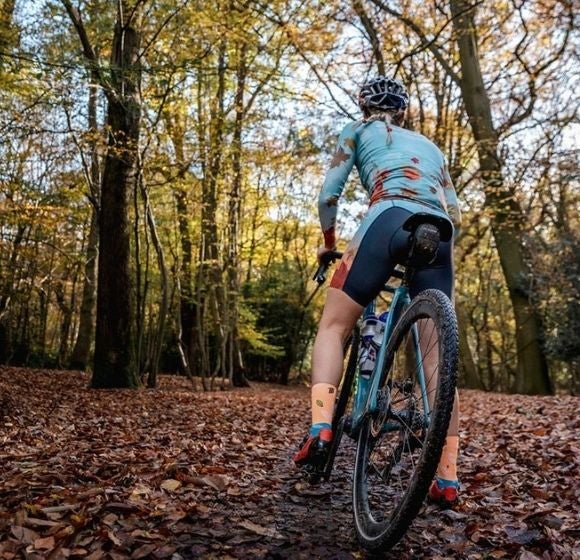 WOMEN'S BIBSHORT
Note: the pre-order deadline has passed. Italian power fabrics and pro fit will not disappoint. Lucy's matching bibshort to co-ordinate with the short and long sleeved jerseys. Handmade in Scotland. #printsforgood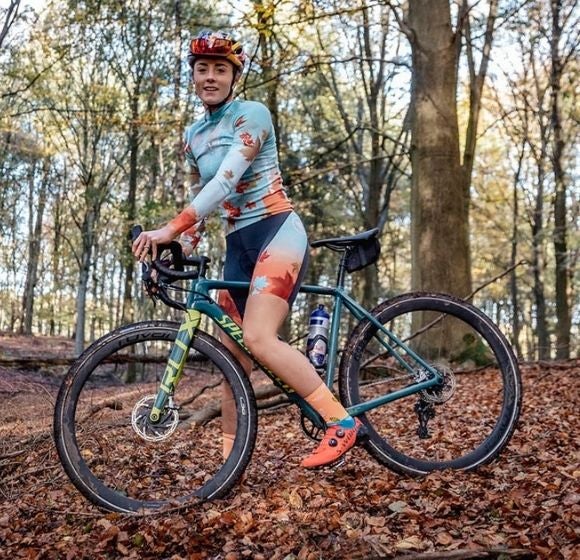 WOMEN'S LONGSLEEVE JERSEY
Note: the pre-order deadline has passed. Lucy's Autumn print in a long sleeved thermal jersey, crafted in Endura's premium fabric collection. Co-ordinate with the matching bibshort for the perfect cold-weather road outfit. Handmade in Scotland. Limited Edition exclusive Lucy Charles-Barclay Endura Collab. For every garment Endura will plant 10 trees. #printforgood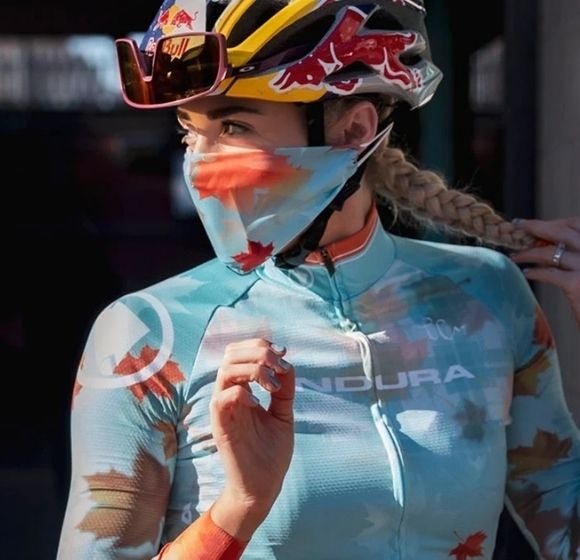 ENDURA MASK
Note: the pre-order deadline has passed. Of course she has to co-ordinate. Complete that look with a matching mask including certified filter... stay safe while looking incredible. Handmade in Scotland. Handmade in Scotland. Limited Edition exclusive Lucy Charles-Barclay Endura Collab. For every garment Endura will plant 10 trees. #prints for good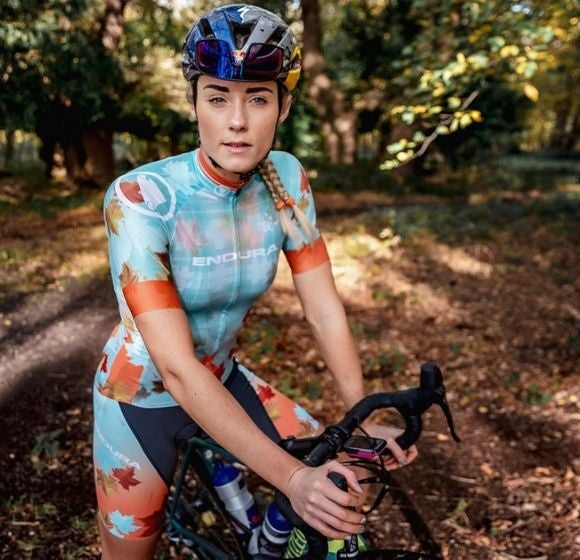 WOMEN'S SHORTSLEEVE JERSEY
Note: the pre-order deadline has passed. It may be approaching winter but this short sleeved jersey with Lucy's Autumn print is simply 'must-have'. Crafted in Endura's premium fabric collection, you can co-ordinate with the matching bibshort for immaculate outfitting on your favourite ride. Handmade in Scotland. Handmade in Scotland. Limited Edition exclusive Lucy Charles-Barclay Endura Collab. For every garment Endura will plant 10 trees. #printforgood
Endura's #1MillionTrees Pledge, transcript available
1 MILLION TREES. EVERY YEAR.
A step in the right direction.
From 2020 onwards, we have committed to planting one million trees annually to help reduce the quantity of carbon in the atmosphere and we are on schedule. As a company that operates on a global level, we are very aware of our environmental impact and are working on a number of fronts to reduce our footprint. While we have been taking steps towards change around garment eco credentials, longevity of product use and end-of-life, we believe there is one over-riding challenge for the planet - which is Climate Change.
"The one thing we must focus on now is the Climate Emergency," Endura's founders Jim McFarlane and Pamela Barclay point out. "If we don't tackle climate change then there will not be a planet to clean up."
This means that for every apparel garment you buy we will plant a tree.
READ STORY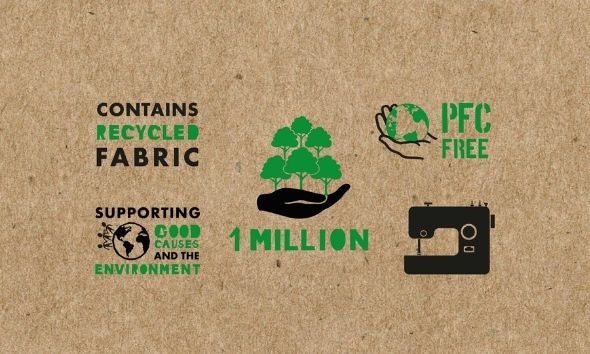 SUSTAINABILITY
All tribes - one planet
Producing products in a way that has minimal impact on the planet and the future for generations to come is incredibly important for Endura and our parent company Pentland Brands. We have made a number of significant steps in the right direction but we recognise the need to do more and faster. We also believe strongly in the 'substance of sustainability' and will not make a PR story out of an 'eco gimmick'. Endura is committed to honestly reducing our global environmental footprint throughout the chain from source to end-of-life solutions. Here are some of the steps so far….

SUSTAINABILITY