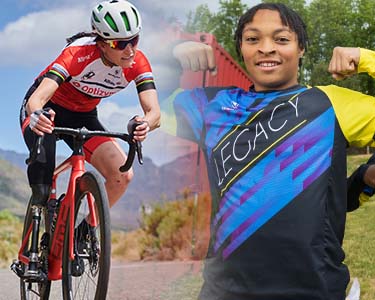 Endura & Diversity

We have always considered cycling to be an inclusive activity. Bikes are generally affordable, the roads are open to everybody, there is no tax to pay or fuel to buy and people are free to ride whenever they want, alone or in groups. And yet cycling tends to be dominated by white able-bodied males. We, and the cycle industry more broadly, recognize that we need to do more to understand why this is and what we can do to make cycling more broadly appealing and accessible to all communities, irrespective of gender, ethnicity, disposable income or physical challenges.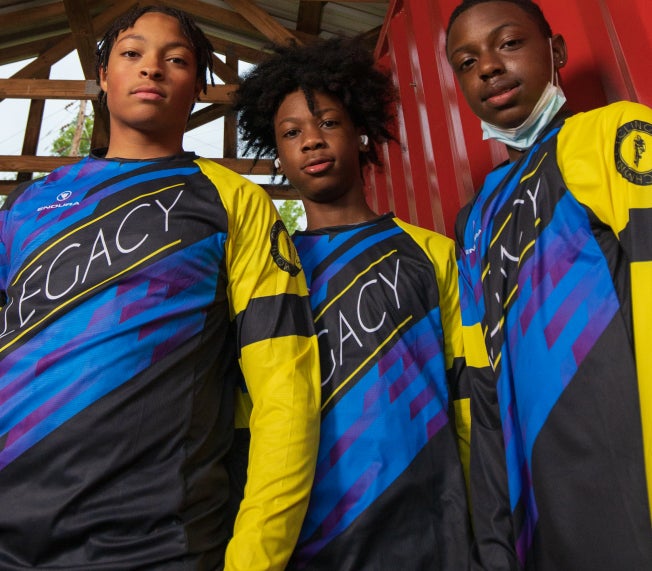 Becoming an ally with Richmond Cycling Corps
Starting immediately in 2020, Endura will become a partner with Richmond Cycling Corps, a cycling-based nonprofit working to break the cycle of poverty for youth in public housing. For over nine-years the Richmond Cycling Corps has been working to bridge the behavioral and developmental gaps that are prevalent among youth in public housing. This has led to the creation of the Armstrong Bike Park and the Legacy Academy cycling team, one of United States' first inner-city cycling team in Richmond, VA. Richmond Cycling Corps has similar ambitions as the Endura Lifecycle Charitable Trust in the UK but has much more reach into BIPOC/BAME communities. By extending our support and engagement into the US with such an organization we will hope to learn how to be more effective in increasing engagement with cycling by BIPOC/BAME youth.
Find Out More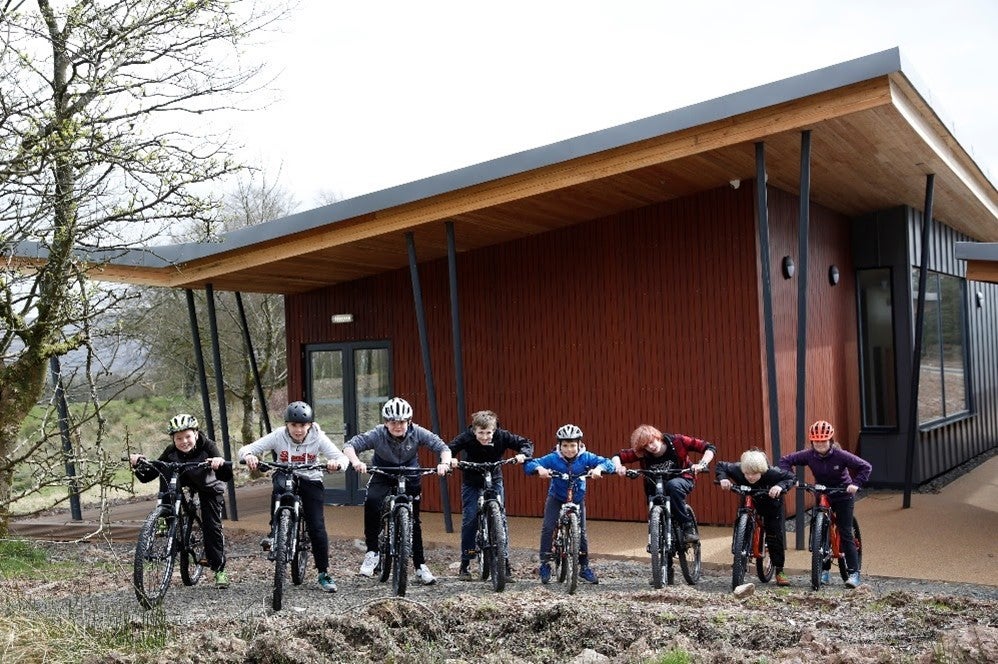 Endura Lifecycle Charitable Trust
Unlocking potential through the power of mountain biking. We believe passionately in the therapeutic effects of the great outdoors and, in particular, cycling. We understand the thrill of hurtling down trails, the adrenaline kick from nailing a drop or a jump and the simple joy of getting outdoors. We also believe strongly in facilitating access to biking for those most challenged in society and encouraging participation for all. Cycling not only provides exhilaration but is a fantastic catalyst for positive change.
Read More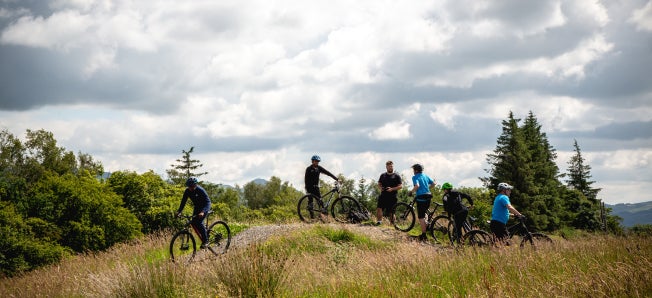 The Trust's purpose built mountain bike trails in central Scotland can cater for all skill levels and provides a safe and discrete environment for groups and organizations who work with people with particular challenges or who are least able to access the outdoors. The team of Mountain Bike Leaders work with young people and adults year round, providing sessions that improve MTB skills as well as enhancing rider's health and wellbeing.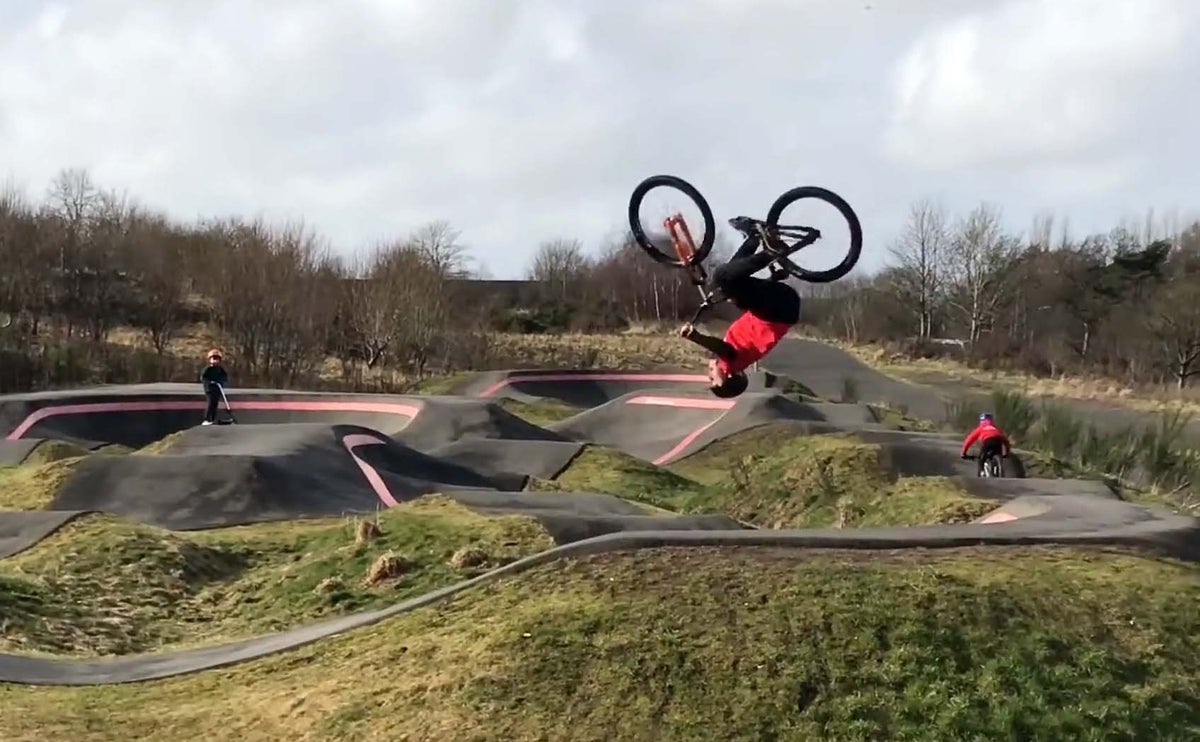 Velosolutions and Inner City Kids
AVUK (Architrail Velosolutions UK Ltd) design and build mountain bike trail and full asphalt Velosolutions Pump tracks all over the world and have completed construction on nearly 30 in the UK in the last few years alone. To promote diversity and inclusion in the cycle industry, Velosolutions would like to see: "More action less chat. Lots of people are moving in the right direction, but let's speed this up now."
Endura recently heavily supported their Use Your Head helmet programme helping Velosolutions UK to give 10 brand new helmets to every track they build. Children who previously couldn't afford a helmet have been given their own to personalize and wear every time they ride. The more of this active encouragement the better. And what is not to love about riding a bike.
Watch the film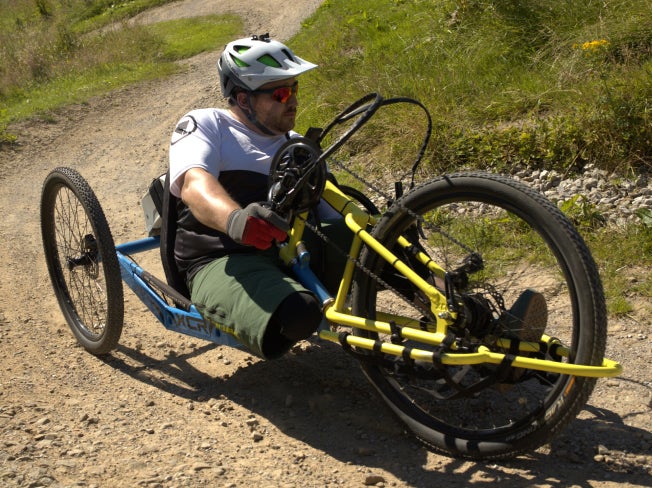 Neil Russell
Neil Russell loves the freedom and sense of escape that off-road handcycling provides. Through his own experiences of disability, he has found that his energy lies in supporting, inspiring and encouraging others to get out and have adventures. Advances in adaptive cycling technology allow him to undertake adventures that he never would have thought were possible. Neil believes that helping people from all areas of society see what can be done by people who have a disability is key: "By educating non-disabled and disabled people, we not only normalize the presence of disabled people in all areas of life, but we also spread the word about what opportunities are available for those who want to get out into nature." Neil says: "Endura have shown that they buy into and recognize adaptive riders to be important members of the cycling community and they were the first mainstream brand, that I know of, in the UK to take such a positive approach to supporting and encouraging adaptive riding."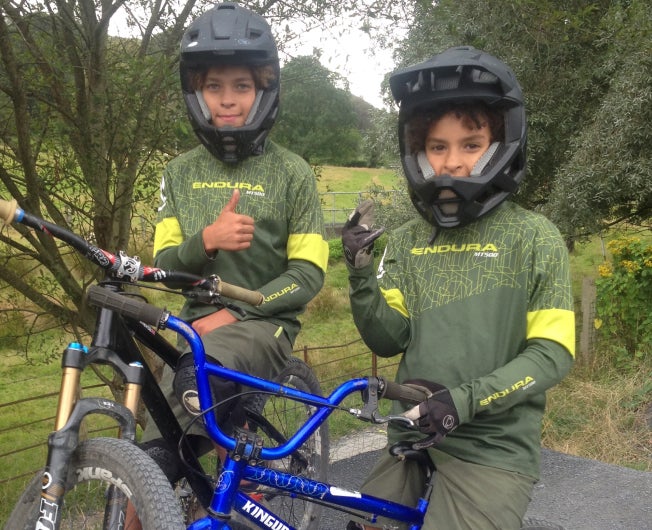 Trailrippers
Aged just 13 and 11 years old, brothers Nathan and Ruben Devaux are already making their mark on the British MTB scene. The young shredders have been riding bikes for most of their lives. Since winning an Endura video competition some years ago, the boys have been proudly riding in Endura. In 2017, an unassuming move to the Dyfi Valley in Mid Wales, home to the infamous Atherton family, the Devaux brothers met the Athertons by coincidence and got to ride with them at Dyfi Bike Park.
While racing, progression and fun are the names of the game for the Trailrippers, sustainability is also on their minds. The boys have been involved with the Trash Free Trails initiative since the start of the riding careers and taking home any rubbish they find out in the woods has become the norm. Another important topic the Trailrippers feel passionate about is inclusivity and getting more kids on bikes and off their screens.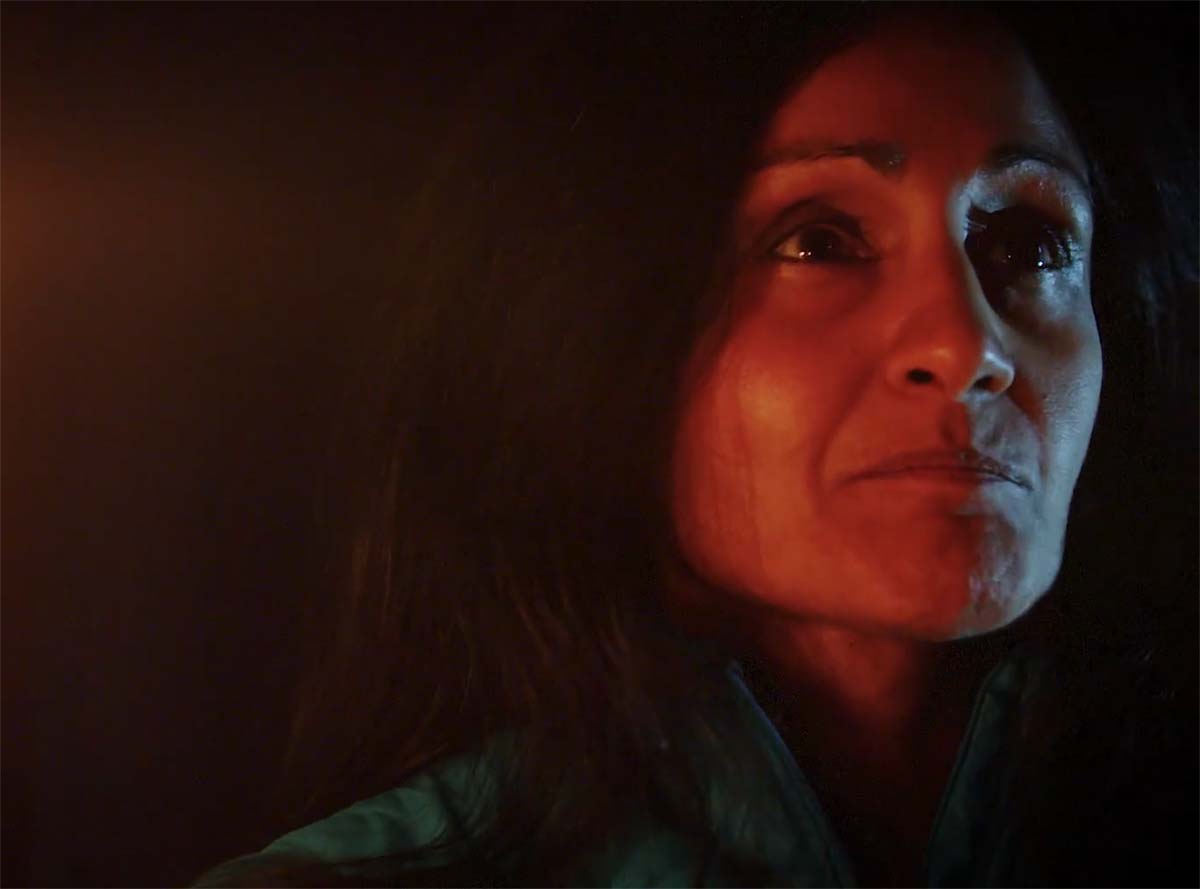 Aneela McKenna
Aneela McKenna is a one woman diversity dynamo whose infectious passion and quiet determination increases participation in the world of cycling whilst amplifying marginalized voices in the sport. Aneela is a mountain bike guide, coach, mentor, community advocate, diversity & inclusion expert and business woman whose entire life is dedicated to making cycling more inclusive.
Among her many roles, Aneela is co-Chair of British Cycling's Diversity and Inclusion Advisory Group and her commitment to equality, diversity and inclusion has been publicly recognized, notably receiving a 'Women in Leadership' award at the Scottish Ethnic Minority Impact Awards, and 'Local Hero of the Year' for her services to widening participation in cycling at the Scottish Mountain Biking Awards. Most recently, she was voted 'Most Outstanding Human' in Singletrack Magazine's 2021 Reader Awards.
Watch the Film