If you're amongst the many thousands of cyclists who've taken up cycling recently, then the world of bike clothing can seem a bit confusing. Pads, wickability, windproofing, breathability, waterproofness, retention devices, wick-ability, reflectivity – there's lots of off-putting jargon involved, but as experts in cycling wear, we're here to help with an Endura Explainer.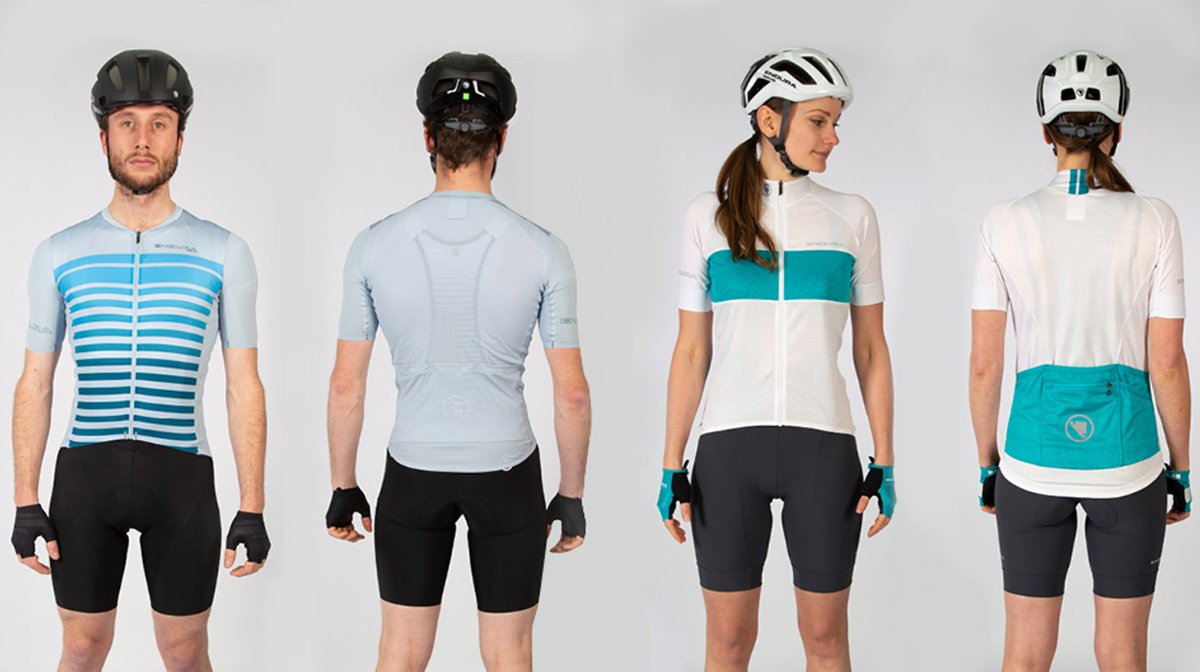 What is a cycling jersey?
Cycling jerseys come in many forms, depending on what sort of riding you're doing – a lot of which is based on current fashion, a road cycling jersey is absolutely fine to wear on your eMTB and an MTB jersey will be just dandy when you're on a gravel bike.
 Let's look at the classic road jersey – a short sleeve jersey with a zip at the front and some pockets on the back. These are normally made from moisture wicking technical fabrics – commonly polyester, although jerseys made from organic fibres like merino wool and cellulose are also used. Fabrics made from recycled materials are also coming on to the market now too.
Do I need a cycling specific jersey?
You 100% can ride in a cotton tee, but we're confident that once you've tried a cycling jersey, you'll choose it every time. The wicking nature of the fabrics used pulls moisture away from your body to keep you dry and comfortable when working hard. The garments are designed with a slightly different shape to a standard t-shirt, so they'll have a longer rear to cover your lower back as you'll be leaning forwards with arms outstretched.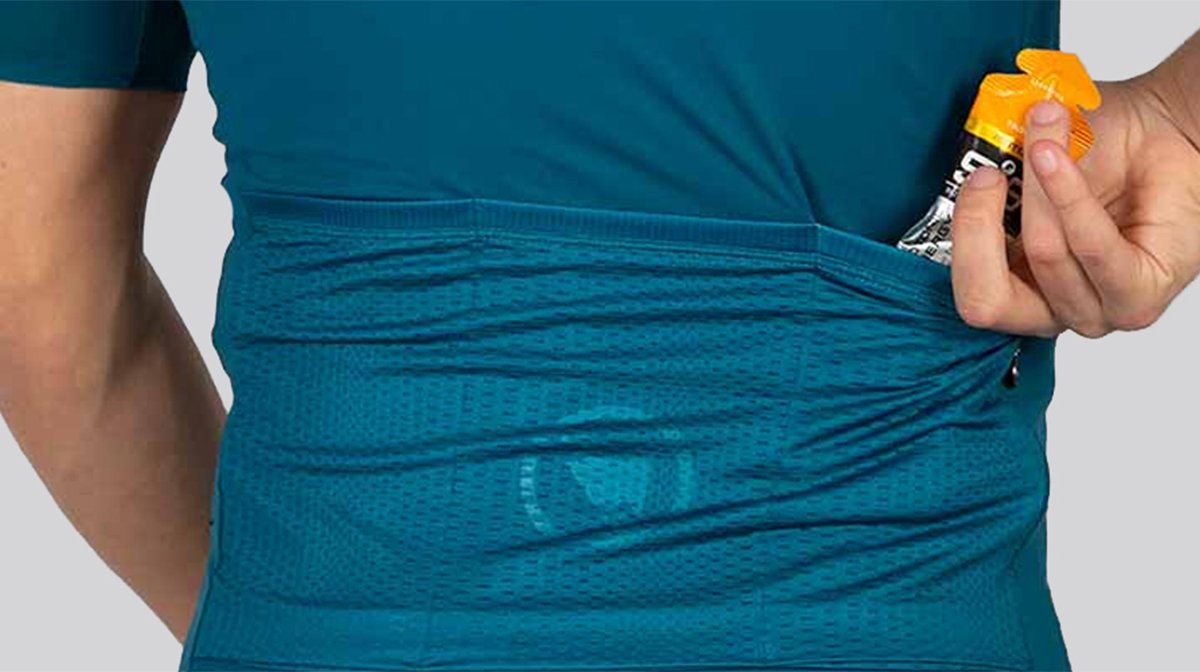 How tight should a cycling jersey be?
We offer jerseys in several different fits, from super-tight race inspired Pro SL to the new relaxed fit option in our FS260-Pro range. You're still aiming for a snug fit that's not too long in the body when standing up as this will bunch up at the front in riding position.
How do you wash a cycling jersey?
All Endura garments are designed to be washed at 30C using a standard detergent but avoid the use of fabric softeners and tumble drying (even when you're in a hurry). You can find any specific instructions on the care label and there's more on our website too – General Fabric Care.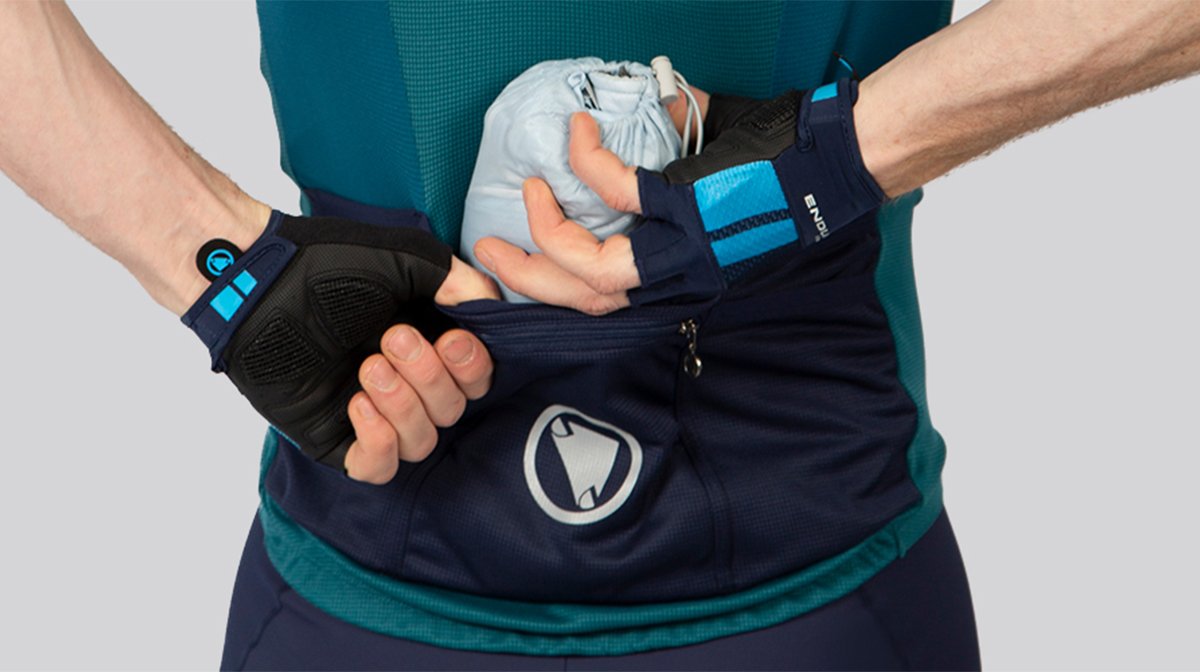 Why do cycling jerseys have pockets on the back?
These are the perfect place to pack some essentials and lets you leave the rucksack at home. The classic cycling jersey has three or four pockets across your kidney area, and you'll barely be aware of your load when in riding position. Some jerseys also have a zipped compartment for extra security (think credit card or keys).
How do I pack the pockets on my cycling jersey?
It's well worth having a think about which pocket you use to hold kit, which way round you do this depends on which hand you're most comfortable riding single-handed with (or if you have any mobility problems like my dodgy shoulder). In a three-pocket system, with a rider who prefers to reach back with their right hand, we'd suggest the following:
Right pocket – stuff you'll need access too regularly – gels, bars, banana, and your phone for mid-ride photos.

Middle pocket – best for longer items like a rolled-up waterproof and pump.
Left pocket – stuff you'll need less often like a spare innertube, tyre levers and a mini-tool.
Top tip – avoid overloading your pockets and use a small saddle bag to hold the things you'll always need to carry – inner tubes, tyre levers and multi-tool.