The stoke continues in 2022 as we welcome Pinkbike's Tom Bradshaw to the Endura family. Like the rest of the mountain biking world, we were first introduced to the New Zealander in Pinkbike Academy and it's been awesome to see him join up with Pinkbike full time as a video presenter early last year.
Originally hailing from Wellington on New Zealand's south island, Tom represented his country in XC World Championships and World Cups at Junior and U23 level before the lure of enduro racing took over and he's been a regular racer in the Enduro World Series since 2015, which he mixed with a full time job.
Like all of us, Tom is itching to get back to travelling this year and we hope to see him at the Tweed Valley round of the Enduro World Series in June. It's only a short hop up to our HQ in Livingston (and an even shorter if you ride to us over the Pentlands) after all. As well as EWS, Tom at some of the biggest events in the MTB calendar, starting with next month's Sedona Mountain Bike Festival and of course, Crankworx in his adopted homeland.
One thing that stood out from our chat with Tom was his hope that his videos get people pumped and head out for a ride, whilst growing the tent of MTBing and getting more people involved. That's something that really chimes with us, the more people get out riding the better.
If you haven't seen him in action yet, then hop over to see his videos. Make sure you're following him on Instagram, @bradshaw_tomnz, he's just back from a trip to Oaxaca in southwestern Mexico and the riding there looks top notch.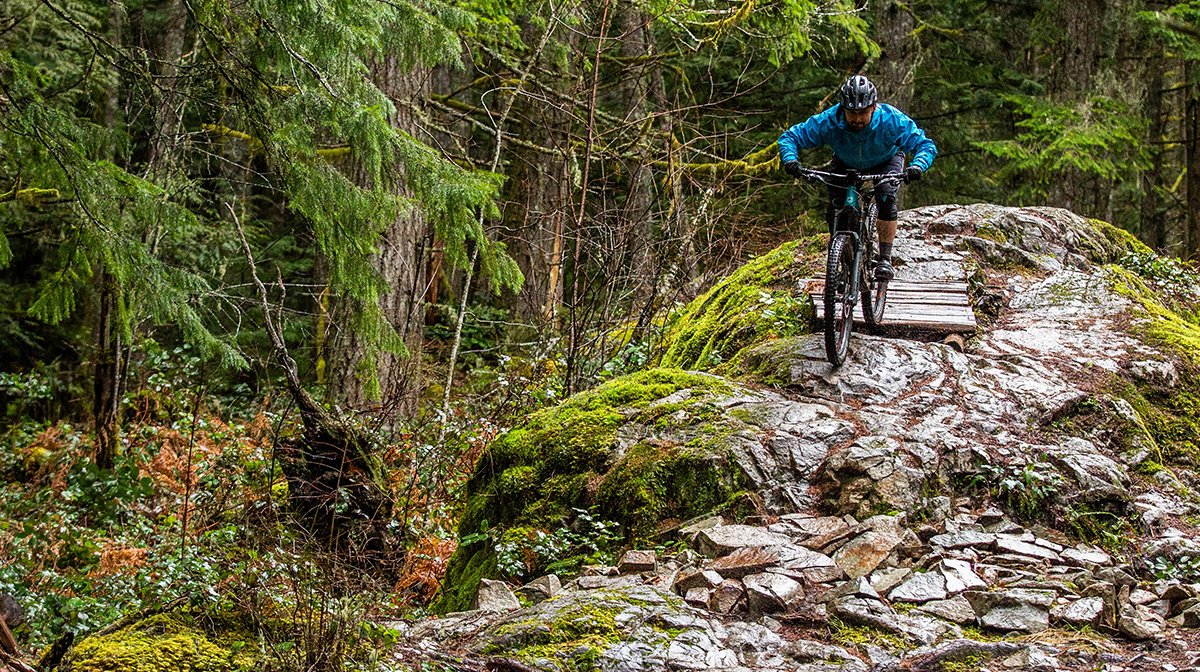 We shot Tom some Q's to find out more about him and here's his A's:
What's the coolest thing you've done on a bike? 
Ha! I don't know if it's super "cool" but I'm proud to have Everested the North Shore in Vancouver , as well as win a few races back in the day. I've never been one of the cool kids, but I was pretty happy to finally learn to manual down the street after a small 20 years of mountain biking.
What was your first memory of riding a bike? 
I have a picture of me with a helmet that's the size of a watermelon, sat in a kids seat on the back of my Dad's mountain bike. That image brings back flashes of back sweat, long rides and laughs – not much has changed.
One bit of Endura kit that you're always going to pack in your kit bag? 
MT500 Burner Shorts – I've just gotten back from a week long riding trip in Mexico and wore them every single day. They are finally in the washing machine.
If you could take your bike to any stretch of road or trail in the world – where would you go? 
I can't pick one. So depending on the time of year… Au Natural in Nelson New Zealand, or Mt Cartier, Revelstoke BC or Mama Rumi, Ecuador
And you're heading there on a road trip – who would be coming along for the ride?   
Well a few beauties spring to mind but at the top of the list we'd have Med Torton, JFT, Red dog, Danger, Brojo, Schhotty Dub, Schhotty J, Pablo, The Lizard, and of course Big Al for the entertainment.
Ever practised a victory salute? What is it?
Probably more of a victory saying "you beauty!"
Do you prefer to ride/train solo or in a group? Why? 
Train every day. There's nothing like going faster than you should in the middle of a train of your mates, hooting and hollering at every near-miss.
Do you have any pre-ride/race rituals? 
When I'm dropping into something scary or at the start of a race stage I always say to myself "1,2,3 Go Tom". It's funny because not many people call me by my first name, so it almost seems serious. Also when I'm on a massive ride I say to myself "nothing is temporary". A silly way to remind myself that even if it sucks right now, it won't last for ever!
What's the worst weather you've ever ridden in? 
My hometown of Wellington is pretty well known for its 120kph+ winds and rain. I remember a number of days that rain would blast directly into your eardrum like a mini dagger.
If you only had one bike for the rest of your life, what would it be?   
One bike….hmmm. I'm on a Commencal Meta AM 29 right now, 160mm rear, 170mm front bike that can pedal 100km+ as well as race DH. Sounds pretty good to me!
Matchy matchy or mix it up? Do you think carefully about your outfit before you head out or grab whatever's clean? 
Ha! Maybe a better question is, whatever is closest?
What is the correct temperature to uncover your knees?   
Never. Ha! I feel naked without kneepads on even if it is 30+.
Are you a pre-ride faffer or are you always good to go? 
Oh boy I can faff. But not on big days, only every other day. Ha ha!
Stop and search….what's stashed in your (cycling) pockets? 
Boiled potatoes. It's still good.