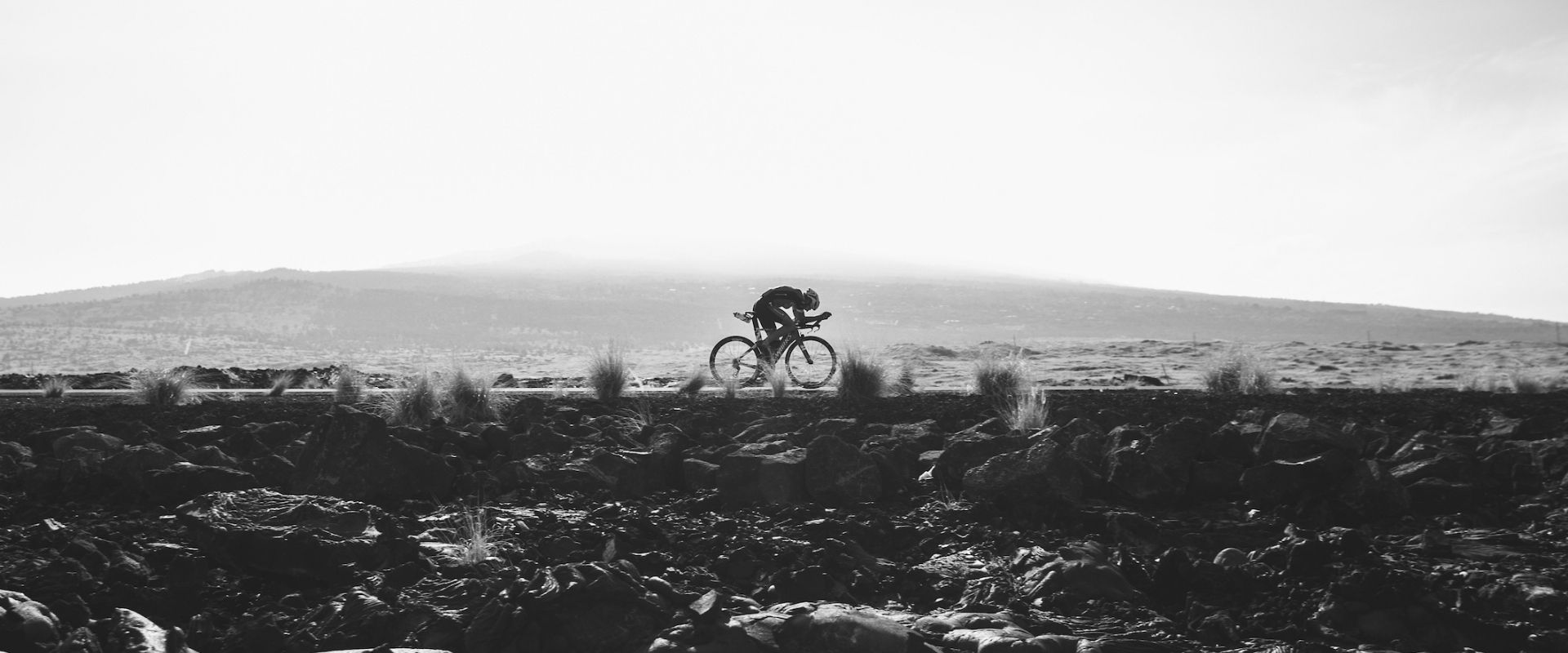 TIM DON
Endura's record-breaking triathlete
To be fast is one thing. To be the fastest ever competitor in an Ironman triathlon is quite another.
When Endura's Tim Don crossed the finish line in the Brazilian town of Florianopolis, it was not only to win the Ironman South American Championship, but to do so in a time four minutes faster than any previously recorded in an Ironman event.

The numbers are impressive, to say the least. Don completed the 2.4-mile swim in 44:16, before clocking a time of 4:06:56 for the 112-mile bike split. His run - 2:44:46 for a full 26.2-mile marathon - was the fastest of any competitor in the race. His combined time of 7:40:23 is the fastest ever recorded in an Ironman-organised event.
"Going into the race, I definitely felt the best prepared for any Ironman I have done, both physically and mentally," said Don. "I gave everything to the line, and it was not till I turned around and saw 7:40:23 that I could believe I had done it."
The cumulative time is formidable, viewed from any perspective. For the layman, the idea of competing for more than seven-and-a-half hours is almost beyond comprehension; even from the standpoint of an elite triathlete, Don's performance is exceptional. Not only is it the fastest ever recorded in Ironman competition, as previously described, but also the second fastest iron-distance triathlon of all time.
"The last 10km was very tough mentally, having been out there for seven hours, pushing all day long. I had to dig deep mentally to keep pushing on and trying to stick to pace. The Team Bravo guys were shouting that I could get the record if I ran a 2.48. I did not realise they meant the world record!" he said.
Those who have followed Don's career closely might not be as surprised as the man himself. A three-time Olympian and former world champion at the ITU Olympic-distance triathlon, Don has won numerous Ironman 70.3 events, including his first two races of this season: Ironman 70.3 races in China and Mexico.
Victory in Brazil at the full Ironman distance represents a continued upward trajectory. Don is a comparative newcomer to the longer distance, as Michael Cardoza, his representative from the Human Interest Group, explains.
"Tim's record is even more impressive considering he started racing the Ironman distance less than three years ago. Knowing Tim and his work ethic, this is not the last impressive feat we will see from him."
Jim McFarlane, Endura's managing director, who worked alongside Don in the fitting of a custom QDC Drag2Zero Tri Suit, said the record-breaking ride was a considerable achievement for all concerned.
"We've known for some time that Tim is a professional athlete with dedication to match his talent, but to complete a full Ironman in a fraction over seven hours and forty minutes is an impressive achievement by any standard," he said.
"We've also known for some time that our QDC Drag2Zero clothing offers a serious advantage to any triathlete. Tim's accomplishment in recording the fastest time ever for an Ironman triathlon shows just how potent a weapon our Tri-specific kit can be in the hands of a world class athlete."
The QDC Drag2Zero Tri suit worn by Don for his record-breaking ride represents more cutting-edge technology from Endura and aerodynamicist Simon Smart. Testing of garments bearing the Endura and D2Z logos takes place in the Mercedes-AMG Petronas F1 wind tunnel in Brackley, Northamptonshire.
Don's achievement in Brazil makes him the third Endura triathlete to break the mythical eight-hour barrier for a full-distance triathlon. Nils Frommhold won the 2015 Challenge Roth in a time of 7:51:28. A year later, at the same event, Joe Skipper finished in 7:56:23.
None of the three had recorded a time below eight hours before competing in garments from Endura's flagship triathlon range. Their results place the Endura QDC advantage beyond question.
In October, Don will travel to Hawaii for the iconic Ironman World Championships on Kona as a favourite for his first iron distance world title. His Endura QDC garments are likely to be the first items he packs.
FOOTNOTES Image by BrakeThrough Media
© 2021 ENDURA