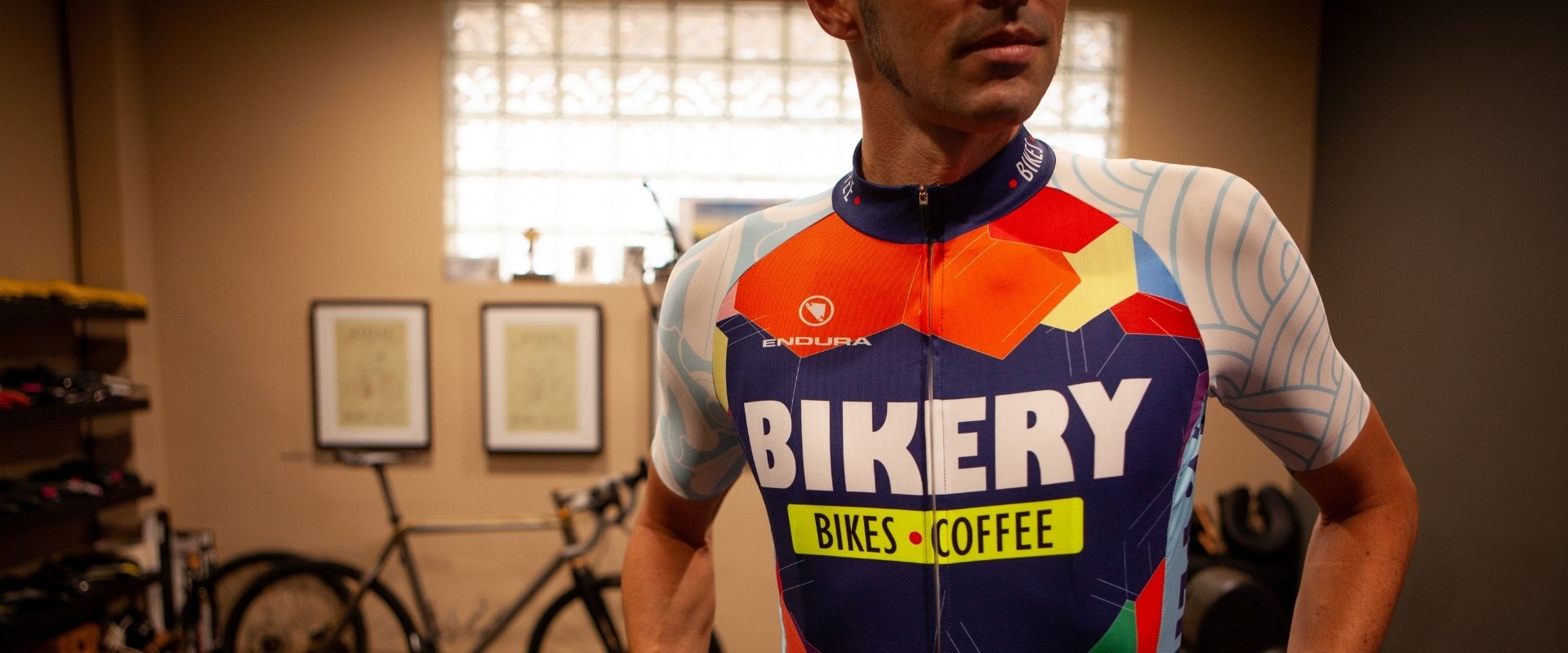 THE BIKERY
Endura Custom can bring your ideas to life
This story takes place in St Petersburg (niet, the one in Florida tovarishch), home to The Bikery, a bike and coffee shop that have been serving fine cups of joe and selling bikes since 2016. Situated in the downtown area of the 250,000 sized city in central Florida, St Pete enjoys a climate that's perfect for cycling and for enjoying one of their rotating tap of local beers in the coffee shop afterwards. The shop organises regular friendly group ride with a choice of speeds and see themselves as a club that enjoying riding together, rather than a team of racers and with a wide range of groups riding in the St Pete area, they aim for the Goldilocks spot – not too fast and not too slow.
As a long time Endura dealer, The Bikery team reached out to Tim, our man in Florida, for their new team kits, whose design is inspired by one of the greatest pro teams of the 1990s and early 2000s Mapei. Apart from their performances on the road, Mapei are also remembered for another thing - their striking team outfits that followed the colourful packaging of their headline sponsors MAPEI.

Mapei's cycling jerseys featured a wild mish-mash of geometric shapes and bold colours. Love it or hate it (and we love it), the kit was worn by the best riders of an infamous era in road racing – Ballerini, Bartoli, Bettini, Museeuw, Steels, Tafi and Vandenbroucke amongst others. The team were the number one ranked UCI team for eight of their ten years as Mapei. They swept all before them in the Classics, particularly Paris Roubaix, a race they won five times, including a clean sweep of the podium on three occasions. The team tasted Grand Tour success too with Swiss Tony Rominger winning both the Vuelta and Giro in the mid-1990s. After a decade of domination, the team came to an end in two steps. Firstly, the Belgian part of the team was split off into Domo-Farm Frites by Patrick Levevre and then Mapei pulled the plug on their sponsorship a couple of years later as the sport was riven by a series of drug scandals.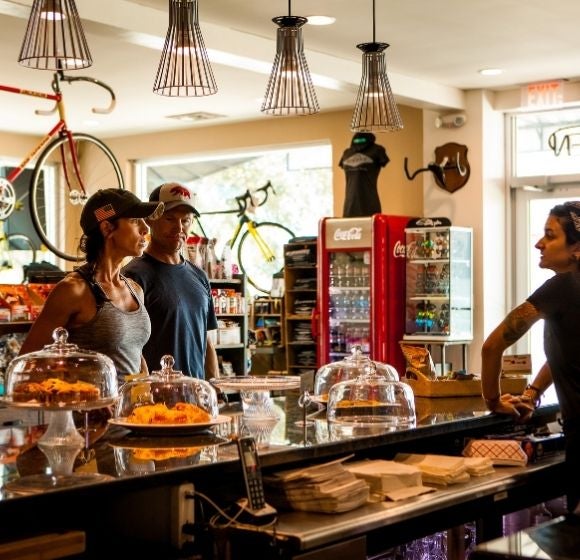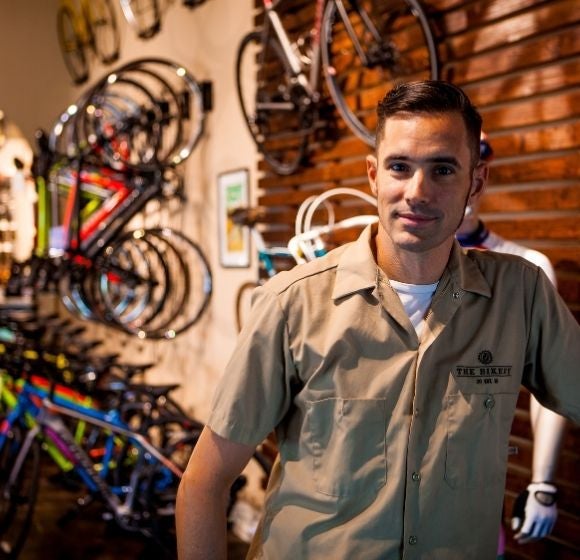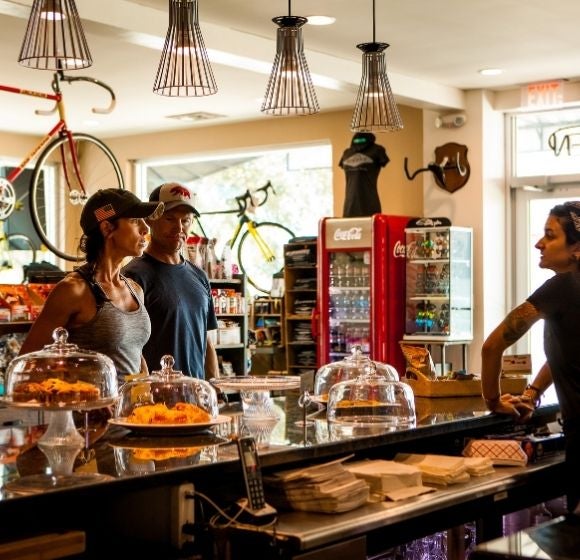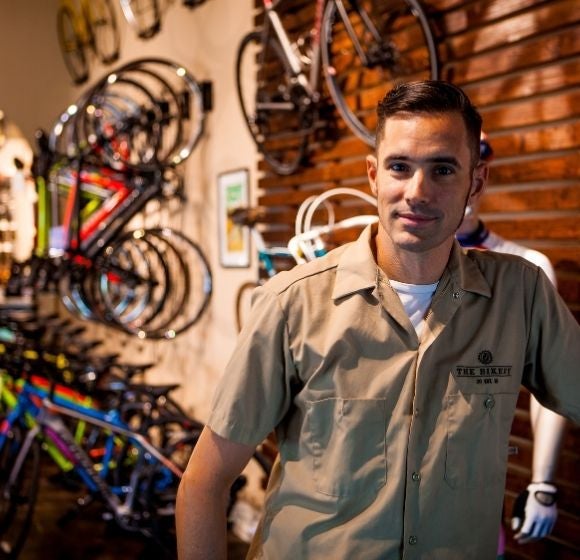 Taylor was looking for a custom kit that took inspiration from that Mapei kit for their spin on a throwback kit and we think they nailed it. What's coming for The Bikery's next reto kit. Our suggestion of Carrera Jeans was quickly dismissed, with Taylor thinking the Mondrian-esque kit of 1980s La Vie Claire and The Badger himself might be the way to go.
Find out more about how the Endura Custom team can bring your ideas to life here.
FOOTNOTES
Words by Martin Steele, Photos by Michael Weimar & Eilidh McKibbin St. Petersburg, FL, USA
© 2021 ENDURA