MEET THE RENEGADES
Simon Richardson - Endura's UK & International Sales Manager
Welcome to the first in our new Meet the Renegades series where we'll be introducing you to some of the characters that make Endura tick. The Endura clan is a diaspora spread worldwide - from our head office and production facility in Scotland through to our team in Shanghai, the Endura clan is present on every continent except Antarctica (currently)…. and comprises a family of no-nonsense individuals who share passion for the brand and their particular tribe of riding.
First up is Simon Richardson, our UK & International Sales Manager, a rider of all sorts of bikes and one of our fiercest renegade spirits. Simon looks after much of our sales team, including the UK, France, Belgium, Spain, Portugal, Czechia and Poland as well as overlooking relationships with agents in Italy, Scandinavia, Croatia, Slovenia and Hungary. If that wasn't enough he also looks after our distributors in Canada, Australia, New Zealand, Chile, Ireland, Russia, South Korea, South Africa and UAE. Very nearly a United Nations wearing skid lids and clad in baggies...
A mountain biker from the days before shifters were indexed, Simon discovered knobbly tyres as a frustrated windsurfer who got fed up waiting for wind and waves to produce perfect riding conditions. Soon he was selling bikes in the windsurfing store that he worked in to meet the demands of the new-to-the-UK ATB craze in the late 80s. From there he moved through the UK bike industry via a spell travelling and working in Australia and New Zealand.
Moving onto Second Level Sports – then UK distributors of Kona – he clinched a job with UK industry legend JP Saville by turning up on what was virtually a prototype of a future Kona complete with XT shifters (with the extra click) and when his would be employer couldn't drop him on the mid-interview ride, the job was his.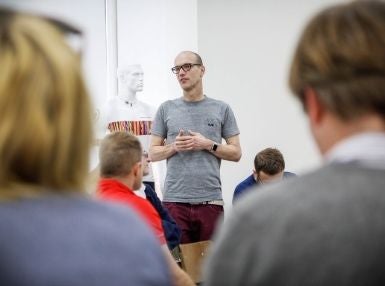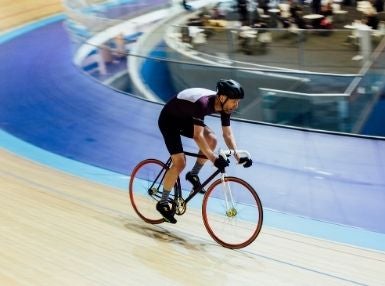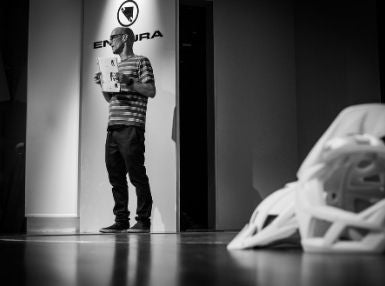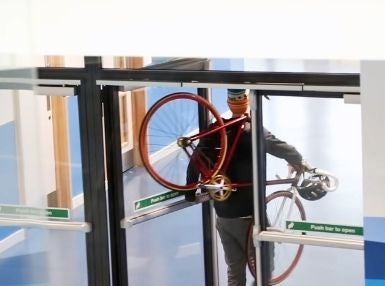 An early adopter of snowboards too, he then moved into snowsports taking on the distributorship for Burton in the UK for 13 years. Watching as snowboarding went on it's journey from niche curiosity to mainstream media Olympic darling. Simon left the snowsport industry behind in 2006, the year Shaun White won his first gold medal.

A few years before another spell in bike retail brought him north to Endura where he rocked up on a pre-hipster fixie back in 2010 with a courier bag packed with anecdotes. Don't be deceived by the softly-spoken exterior of this seasoned brand wolf. Scratch the surface to reveal an artful bike trade guru rolling in his own commercial lexicon:
Within chaos there is profit.
Repeat until no longer funny.
Since getting his first bike, bought second hand from the local blacksmith and frequently back there for re-welding, Simon has never been without a bike and currently has a trimmed down stable of four bikes – a hardtail MTB, two road bikes and the rather trick track bike that got its first outing on the boards alongside Graeme Obree at Endura's press launch of the D2Z Aero Range earlier this year.
When we asked Simon what his favourite event to ride is he chose La Marmotte "but only in hindsight" - the famously tough sportive the Col du Glandon, Col de la Croix de Fer, Col du Telegraphe, and Col du Galibier before taking on Alpe d'Huez's 21 switchbacks – a brutal route even if you're super-fit.
We'll be asking our Renegades to pick their favourite bits of Endura kit during our interviews and Simon naturally headed slightly leftfield in his choice with the FS260-Pro Thermolite Bibshorts. A thermal bibshort sounds a bit like a misunderstanding from a product development meeting, but when paired with knee and legwarmers they cover a huge range of conditions in cooler climates (pro-tip – they're also great under baggies too).
FOOTNOTES
Words by Martin Steele, Photos by Sean Hardy, Falk Meier & courtesy Simon Richardson
© 2021 ENDURA