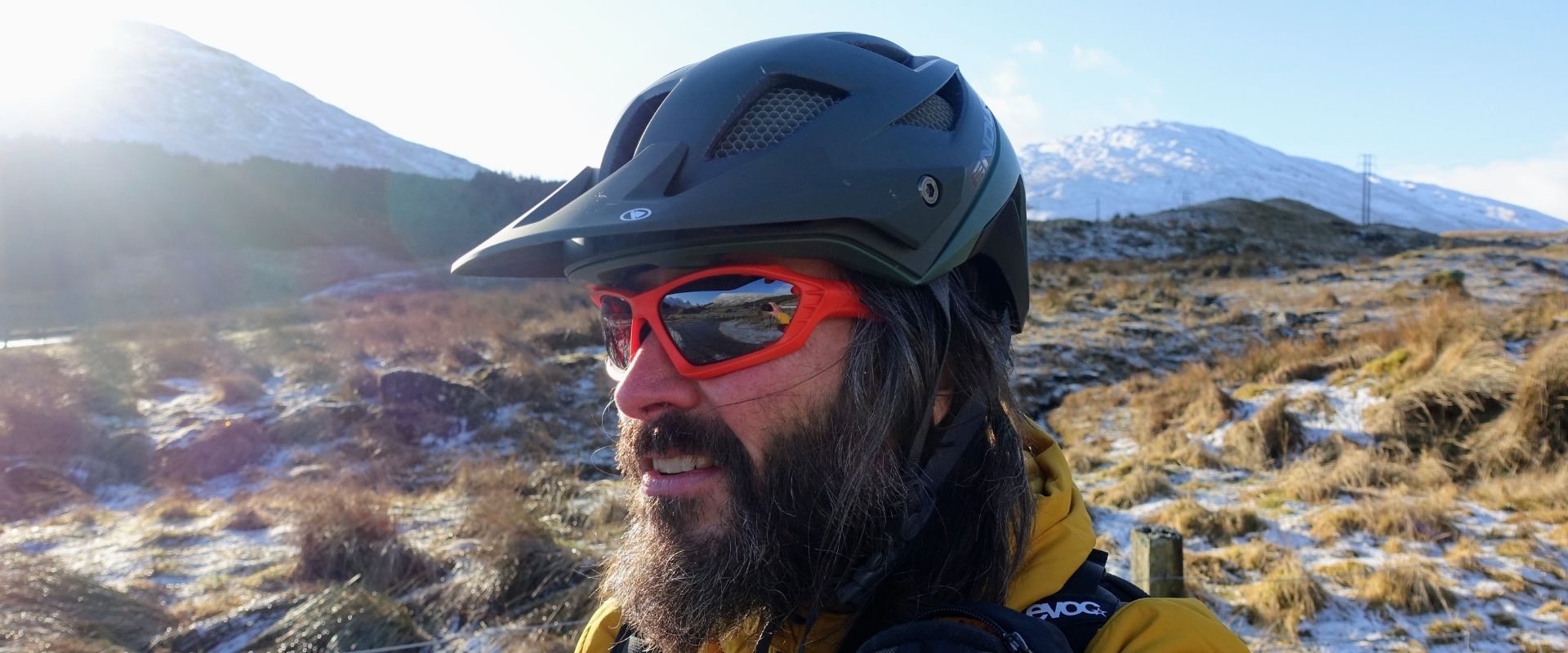 Covid's doing a brilliant job of testing the resilience of the human spirit - some are rising to the challenge, thriving in the new normal, whilst others (many others) experience lockdown life as fearful inertia: an overbearing blackness, curtains firmly drawn, bodies reluctantly dragged from bed, or not; imagination shrunk, too many lunchtime beers sunk - the spirit beaten.
There's not a single human being on planet earth who isn't on board the Covid rollercoaster. Some shake themselves down after a ride, invigorated, adapting, surging forward; others not so much.
Andy McKenna is part of the Endura family. He's partner/owner operator of award-winning cycle outfit Go-Where Scotland and is acutely aware of the challenges Covid poses. As a lifelong mountain biker, he's also lived with Multiple Sclerosis since 2007. His outlook's a pretty simple one: use it or lose it. That goes for mind and body.
"I count myself fortunate to have reasonably robust strategies and coping mechanisms to live well with MS, but I'm only human and dark moments, days or even weeks do sometimes happen."
Riding bikes is his 'ER'. It's what keeps the debilitating, paralysing effects of MS in check. If he can ride, he's having a good day. Andy's turned his condition into a spotlight on another. He wants everyone to experience the benefits of getting active outside more.

"Covid's stretched the country's precious health system to breaking point and one casualty of the war is mental health services. Heartbreakingly, suicide rates are at an all time high."
Despite his personal health frustrations, Andy's riding every single day for Dare2express mental health charity.
"If I'm 100% honest, this everyday ride challenge is as much for me as anything else - the weather's grim, the days are short and I need to keep moving or else the MS robs my mobility, then my sanity suffers.
Maybe I'm a masochist but I like having this challenge to motivate me to get out each day regardless of what's happening with Covid, Brexit or the weather!
And as for the weather excuse, it's true what Billy Connolly famously said: "There are two seasons in Scotland: June and Winter. I hate all those weathermen, too, who tell you that rain is bad weather. There's no such thing as bad weather, just the wrong clothing, so get yourself a sexy raincoat and live a little."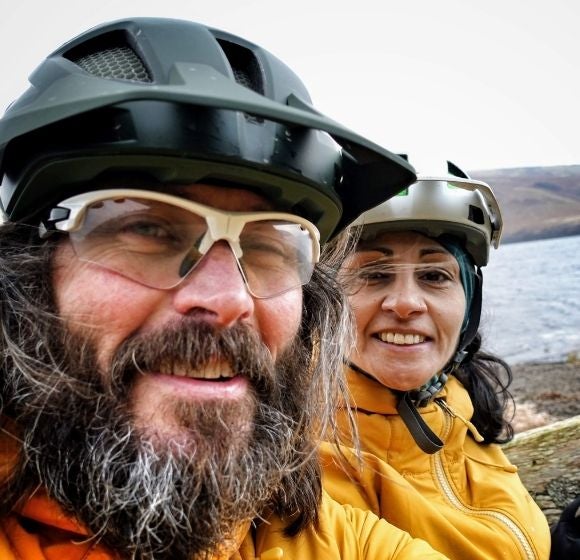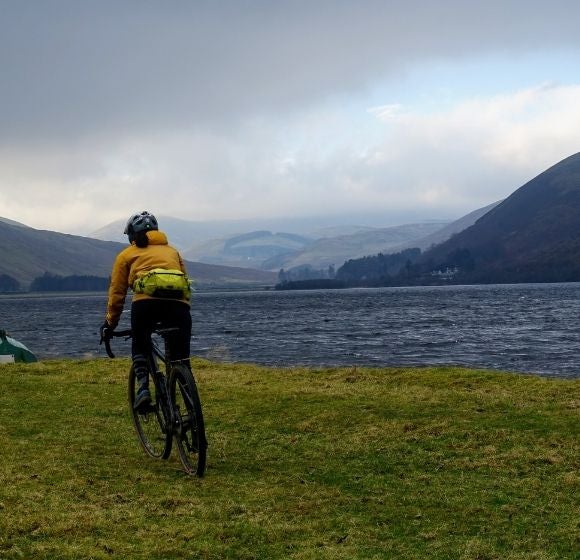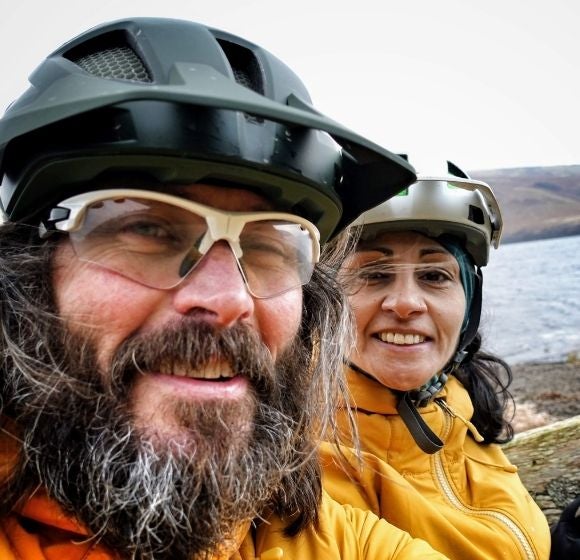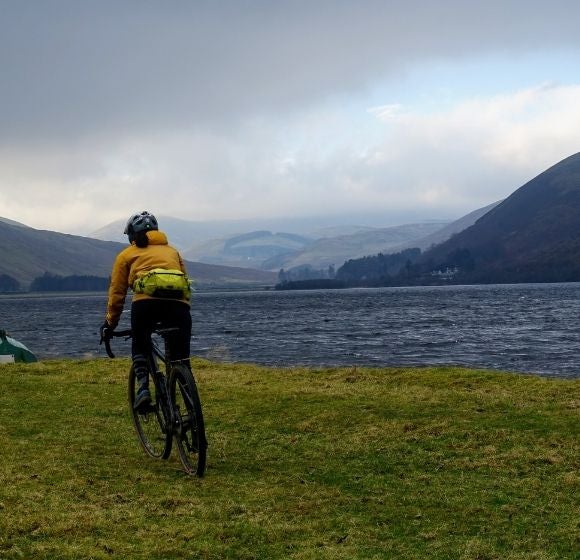 Andy set out on November 5th, 2020 with a modest goal to raise £450 by donating £1 for every ride to mental health support. At the time of writing, Andy's on Day 90 and his fundraiser has generated nearly £3000. He wants to raise as much as possible and keep this important conversation alive.
"£450 is equivalent to a Dare2express grant which gives one person - who unfortunately falls through the cracks in the UK's overstretched public health system - the professional specialist care they need to help get them back on their feet, potentially saving their lives."
Andy's challenging every single one of us to get outside more. To follow his journey, visit his website or watch his daily video updates on the @stokedonms Instagram. You can also support his project here.
FOOTNOTES Words by Andy McKenna, Photos by Andy and Aneela McKenna. Scotland, UK
© 2021 ENDURA