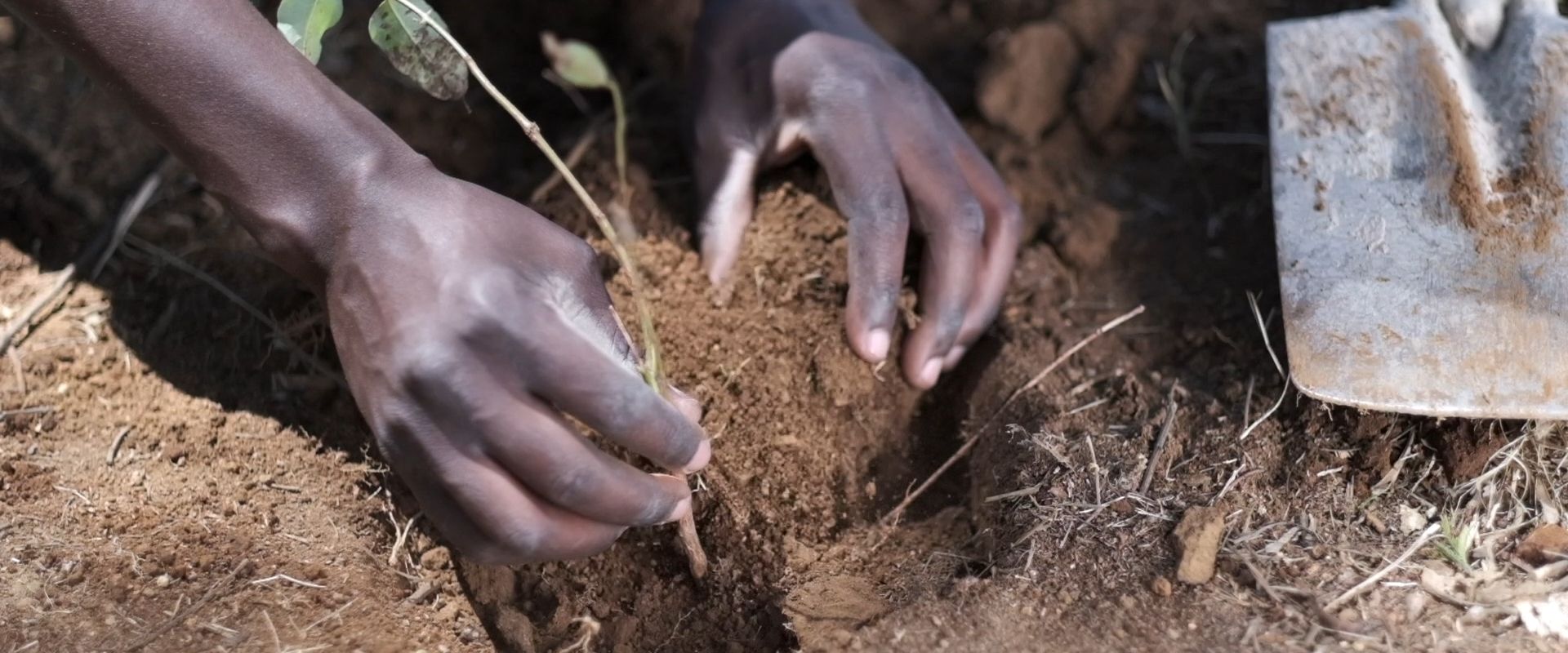 1 MILLION TREES. EVERY YEAR.
A step in the right direction.
Update: Since publishing this article at the start of 2020, we've been delighted to hear of the rapid progress made by Eden Reforestation Projects, our partners in Mozambique, who had planted nearly 620,000 mangroves by the end of June 2020.
When Jim McFarlane founded Endura in 1993, one word was front of mind: durability. This philosophy propelled Endura to the forefront of performance cycling kit. "When we first launched it was really about protecting the rider from everything the environment can throw at them," explains McFarlane. "But as evidence of the emergency facing our environment has become overwhelming; it is clear that more than just the cyclist needs protecting." This has driven a shift in focus for Endura: "Now I spend more of my time thinking about how we can protect the environment," he says.
The textile industry is increasingly under the spotlight for its global carbon emissions that are second only to oil – fast fashion has become a dirty term. Endura's kit, on the other hand, is built to last. Nevertheless, the company recognises that there's a lot of work to be done, both across the company and the wider industry. While they have been taking steps towards change: their kit has been PFC-free since 2018, they offer a repair service, and 1% of their net profit goes to good causes, there are much bigger challenges.
THE URGENT ISSUE

"The reality of our brand's environmental impact lies in three main areas," explains Pamela Barclay, Endura's co-founder and Brand Director. "The dying of fabrics, the energy required to run factories, and product end of life." While Endura can, and does, control dyestuff by choosing ethical mills, they cannot influence the energy infrastructure in China, nor can they single-handedly resolve the end of life issue. This latter point is a huge challenge for the industry: when, say, a pair of Endura shorts finds its way to the charity shop or council collection, it'll likely have the same environmentally-damaging fate as the majority of other clothing – its final destination after onward use in poorer countries landfill, dumping or burning.
Research is underway at Endura – who, while still privately run, are now part of Pentland Group – to prove a chemical recycling process that can operate at scale and shift the mindset of the industry – and even the government. But these challenges are about infrastructure which will take years to change and, as McFarlane points out, we do not have the luxury of time. "The one thing we must focus on now is the climate emergency," he says. "Once the ice caps have melted you're not going to refreeze them any time soon – that's the reason for our Million Trees initiative."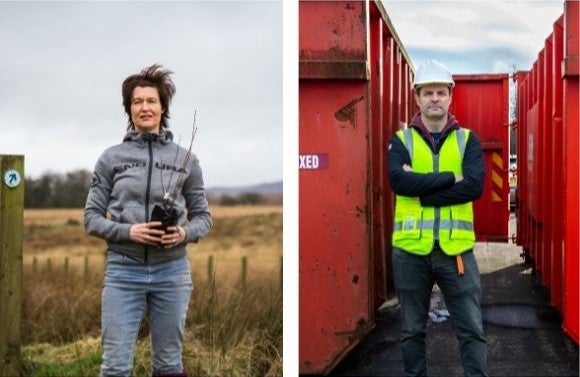 MAKING PLANTING THE PRIORITY
With global carbon emissions at an all-time high in 2019, it was both a breakthrough and an encouragingly simple solution when scientists announced that one of the cheapest and most effective ways of removing critical levels of carbon from the atmosphere is by planting trees across the world. Research from Swiss university ETH Zürich¹ suggested that forest restoration isn't just one of our climate change solutions, it's overwhelmingly the top solution – as long as we act fast.
Endura is joining efforts of global tree regeneration with their One Million Trees project. But this isn't a one-time, headline-grabbing effort: they're planting one million trees every year over the next decade. It's a move that's required diverting budget from areas of the business like company air travel – they have switched an annual global conference to digital – and marketing efforts, including WorldTour sponsorship. "We have simply made it a priority," explains Barclay, "because it's the right thing to do. This is about offsetting and doing something for the most urgent challenge, which is climate change."
"We believe if every organisation or company was able to commit to planting trees in proportion to their scale, we can turn things around. Planting trees doesn't require international treaties or a particular country's political will – you can just do it," she says.
"We believe if every organisation or company could plant trees in proportion to their scale, we can turn things around."
Through our partnership with Eden Reforestation Projects in Mozambique, Endura's One Million Trees project is already underway. The local community are busy planting mangroves – water-thriving trees with an enormous capacity for sucking-up carbon – along a river delta. "It's an area guarded by the government," Barclay explains, "so, vitally, it's not going to be grown and then chopped down again; it's protected."
The planting will help rejuvenate soil-eroded ground, provide jobs and bring all the eco-benefits of mangrove: which can act as storm barriers, trap sediment and provide support for crucial river ecosystems. But most importantly, these trees will trap carbon dioxide – massive amounts of it. "Mangrove has a surprisingly high carbon sequestration per hectare, as much as tropical rainforest," says Barclay. "It takes carbon from the atmosphere – around 937 tonnes per hectare per year – that's over 12 kg of carbon for each tree every year - and sends it down into the root structure; they are very bottom heavy, it's a no-brainer."
The project is also happening closer to Endura's home with 80,000 native birch being planted in Scotland, purely for carbon capture. "It's one world, so we'll plant trees wherever we can do it quickly, cheaply, and wherever they'll be protected." says Barclay.
"We'll plant trees wherever we can - it's one world."
While the One Million Trees initiative is a big step in the right direction, there's no sense of complacency at Endura. "We continue to work hard to drive authentic sustainability across the whole product offering and the business," Barclay explains, "but our brand has a long way to go."
A KINDER FUTURE
Alongside planting mangrove and birch in 2020, Endura will adopt Berghaus' MadeKind certification of products – which champions environmentally-kinder end-to-end production – with a view to making nearly all of Endura products MadeKind within two years. This year will also see the introduction of a program to recycle the plastic bags used throughout the supply chain, alongside continued investigations into biodegradable options and the trialling of recycled materials for Endura garments. "A genuinely recycled product works very well," says McFarlane, "but it still leaves you with the end of life issue – and recycled is different from recyclable."
"We work hard to drive sustainability across the product and business, but we have a long way to go."
"Endura's great hope is that, within twenty years, chemical recycling of synthetic materials will become the norm. "We're trying to prove a process from start to end, so that our parent company Pentland can engage with the garment industry with a proposal that we can scale-up. Then the whole industry needs to work with government to ask for the infrastructure," says McFarlane. "While I know more than I did 12 months ago though, this is an evolving landscape – it's an understanding piece for us, we're not asserting what the right answer is," he says.
But it's a powerful prospect: recycling would reduce both the volume of clothes going to landfill and the need to use raw materials. "That's the really exciting part," says McFarlane, "you can break it down into its constituent parts – it's an endless recycle loop, unlike mechanical recycling."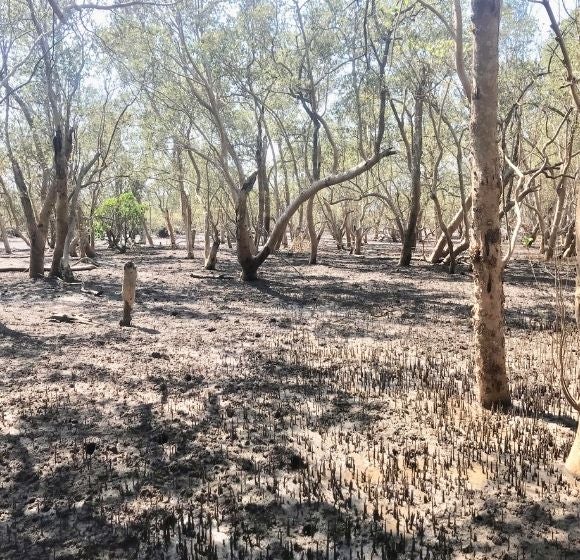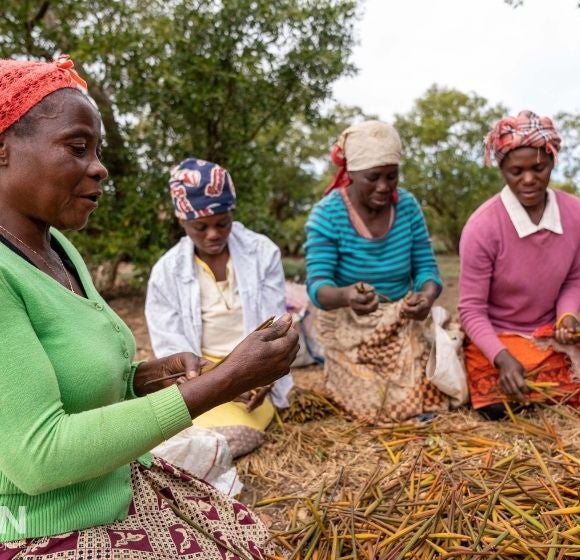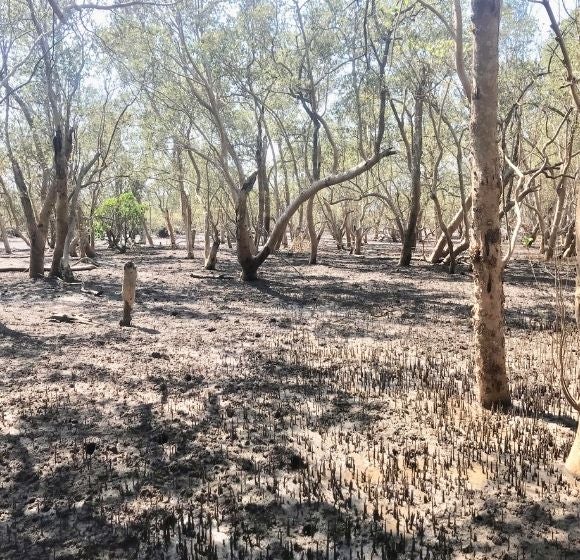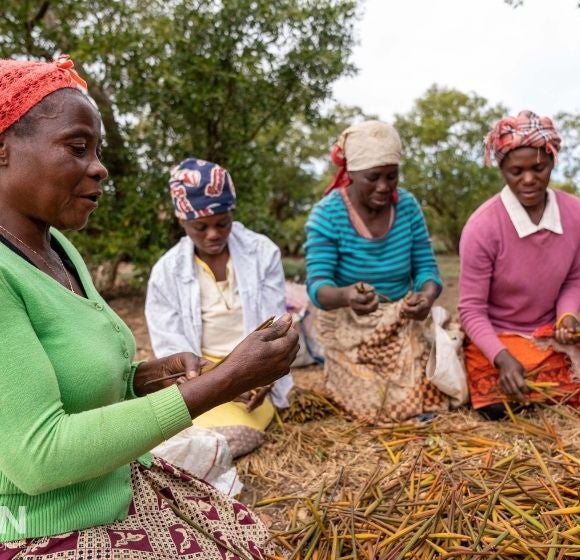 A STEP IN THE RIGHT DIRECTION
Exciting is, of course, subjective. It's easy to talk about the sensational wind-cheating effects of Endura's latest skinsuit, but it's perhaps trickier to promote the promising aspects of fractional distillation on old cycling kit. But to Endura, that's not the point. "This is dull, messy and complicated," McFarlane points out, "but it's the right thing to do. Yes, there's less glory, but this is the stuff that actually moves the dial."
"This is dull, messy and complicated, but it's the right thing to do."
"This is the reality of life behind the scenes, but it's not the sort of stuff that you're going to promote at a flashy launch. That said, in 20 years' time, you'll be out of business if you're not really good at this," says McFarlane. "And it will be the customer who drives this, not legislation – legislation is simply too slow."
For Endura, the recurring theme is, quite simply, doing the right thing. "We would hate to look back and think we could have done something and we didn't –" Barclay pauses for thought – "that's really, I suppose, what's driving these efforts. It's not tinkering around the edges. It's not a gimmick. It's not a jacket made out of fishing rope. We need to focus on the real things that will make a difference. If we don't stop climate change, we won't have a world to clean up."
FOOTNOTES
Words by Janine Doggett, Photos by Eden Marketing. Endura Ltd, Livingston, UK
© 2021 ENDURA